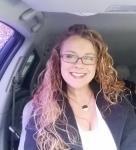 Kassandra
@Lasckos2 (160)
United States
Joined myLot 2 years ago
Users Kassandra Is Following
Kristen Howe
@KristenH (25675)
•

Cuyahoga Falls, Ohio
4 Oct 15

I'm a former New Jersey resident and an Ohio resident for 18 years. I'm an aspiring writer who's shopping 3 manuscripts around to agents & a freelance writer.
145 following
The Invisible Man
@TheInvisibleMan (17847)
25 Dec 16

This user has no bio!
353 following
nikki peterson
@carebear29 (29063)
•

Wausau, Wisconsin
6 Jun 14

I am a stay at home mom and blog for a living. I have been married for 13 years. I love blogging!
2417 following
Michael Liriano
@BACONSTRIPSXXX (13060)
•

Santo Domingo, Dominican Republic
29 Sep 15

25 Years Old, Happily Married with 3 children! Work Hard, Play Hard! I love to Blog aout Conspiracy Theories, Health Tyranny & many other controversal topics
619 following