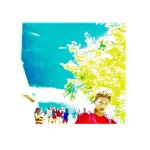 Martin Luis D. Miran
@Lumartz (122)
Age 19
Joined myLot 9 months ago
Martin Luis D. Miran's Followers
Adedokun Adewale
@nife2018 (1127)
•

Lagos, Nigeria
29 Jan

Good and calm, willing to change the global to a better place to live
200 following
Nicky Santoro
@EddieHands (37845)
•

United States
20 Oct 15

Well hehe free money ! Join this site and get paid to watch videos ill teach you how to make the most !
878 following
Geoffrey Musera
@Jeff2030 (247)
•

Nairobi, Kenya
6 Jan

I am an experienced hospitality expert and a freelancer Visual Assistant / Article Writer / Proofreader / Data Entry / Data Analysis / Web Researcher.
183 following
saurabh wadera
@saurabh1a (12)
23 Oct

This user has no bio!
50 following