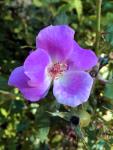 mila
@Mila7272 (81)
Germany
Joined myLot 5 months ago
Users mila Is Following
MarappleStiffy
@marapplestiffy (2193)
•

Philippines
21 Nov 10

live like its your last
343 following
Macarrosel
@Macarrosel (7598)
•

Philippines
14 Oct 15

A college teacher, a retired banker, a housewife with three daughters, and happily married to a firefighter.
226 following
Joe Valencia
@WanderPhotog (144)
•

United States
28 Feb

I use photography not only as a means of self-expression but also as a way to reconnect with nature and my inner spirituality. Whether I am in the woods, on the
11 following
Judy Evans
@JudyEv (108446)
•

Bunbury, Australia
1 Nov 15

Hi there. My husband, Vince, and I live on 18 acres in Western Australia. One adult son lives in Melbourne, Victoria and the other in Ireland.
209 following
Albena Ivanova
@WriterAI (4419)
•

Bulgaria
6 Jan 17

This user has no bio!
373 following