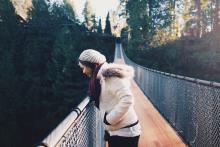 TiarasOceanView
@TiarasOceanView (58884)
United States
Joined myLot 5 years ago
Users TiarasOceanView Is Following
Shay loves Kay
@sharon6345 (113403)
•

United States
7 Aug 15

use this code please 2095629 win brand name stuff.
214 following
deleriousinIdaho51
@celticeagle (115919)
•

Boise, Idaho
30 May 08

Depression is the pits. I try to find all I can in life to laugh and smile about. I have enjoyed this site for the last eight years. Let's talk.
161 following
GoAskAlex_Admin
@GoAskAlice (4233)
•

United States
22 Dec 11

Official moderator and "go to" administrator for Mylot..
5 following