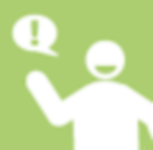 Mahaboob Basha Shaik
@mahaboob12 (2)
Joined myLot 2 months ago
Users Mahaboob Basha Shaik Is Following
Jennifer
@LovingMyBabies (74720)
•

Lenox, Georgia
13 Jun 11

https://m.facebook.com/ForGodsGloryPhotography/ (Jeremiah 29:11) https://www.ritzalife.com/store/forgodsglory
947 following
andria perry
@andriaperry (72393)
•

Anniston, Alabama
28 Nov 15

Living on the homestead and living the simple life. Owner : https://sunshineshomesteadcreations.com/ https://getoffthegrid2.blogspot.com/
456 following
Marsha
@MarshaMusselman (18128)
•

Midland, Michigan
23 Sep 15

Christian, wife, and mother of two daughters. sha4852@gmail.com
140 following
Faye
@FayeHazel (25773)
•

United States
21 Sep 16

Hi! My name is Faye and I like lots of awesome stuff. Also, I cannot eat popcorn without spilling. Nice to meet you.
180 following
MARILYN
@Marilynda1225 (39218)
•

United States
16 Sep 15

Happily retired and enjoying life. I have 10 grandchildren which I adore and love living the country life in Pennsylvania.
313 following
Alfredo Rossi
@amadeo (87179)
•

United States
25 Aug 15

Alfredo Rossi of Epsom,NH. A gay married man. They call me Fredo or Alfredo Been together over forty five years. Married legally for six years..
29 following