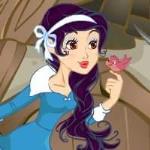 All is Well...
@manikarnika (2008)
India
Joined myLot 8 months ago
My hobby is writing.One of the day which I like most in my life is the day when l joined Mylot.I assure that you too have fun moments here...
Users All is Well... Is Following
GoAskAlex_Admin
@GoAskAlice (4180)
•

United States
22 Dec 11

Official moderator and "go to" administrator for Mylot..
5 following
JJ
@JolietJake (41585)
7 Jan 16

Caution: please adjust your computer monitor to a 'sarcasm' setting of at least 95% before viewing material written by this user.
7 following
myLot Bugs
@myLotBugs (184)
•

Kansas City, Missouri
20 May 13

Follow this myLot account for the latest news on bug fixes and new releases. Report a bug by mentioning @myLotBugs in one of your posts, responses or comments.
0 following
Your Highness Emperor Albert Whisker
@CaptAlbertWhisker (24043)
•

Calgary, Alberta
13 Dec 10

Complete Global Saturation. I am the future rule of the world. Bow down to me commoners!
233 following