What about my children?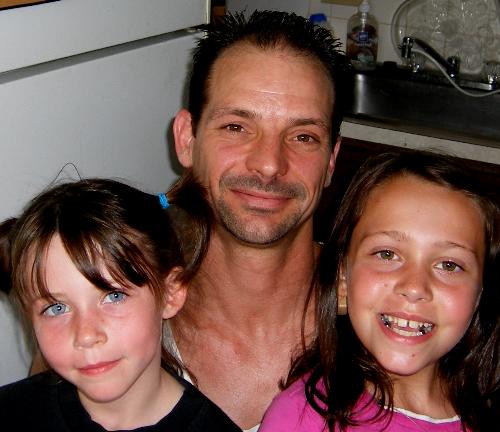 United States
April 17, 2007 9:32am CST
Has your ex tried to keep your children from you? I am a mother of two wonderful little girls. I made the wrong choice in agreeing to the shared parenting plan between my ex and I. His concern at the time was that if we did the custody of the children this way then neither of would pay child support to the other and that we would have equal visitation. Well things changed very shortly after I started seeing someone new. He must of been quite selfish to think that I was now not "allowed" to share my life with someone new. He started problems for me with the police, the schools, CSB, and mutual friends. He did this in order to keep my dhildren from me and to make me suffer. I've lost 3 homes because of the divorce and it's chaos. I've lost all of my old friends. I've lost faith and trust that teachers and other parents had in me as well. I've started over to many times, because if his antics. I'm fed up! How can I reestablish the mother that my children once viewed me as before all the stuff happened with my ex?
8 responses


• Philippines
17 Apr 07

Hi. It seemed that your ex is really giving you a very hard time, I'm sorry you have to go through all that. I remembered in one of your discussions that your ex makes your daughters sleep on the floor right? Have you told that to anyone? I'm not really aware of how divorce works since we don't have that here in our country, though isn't there a way for you to keep your children for yourself? Forget about the child support you will ask from him if he will treat you that bad, you need to protect you children if you fear that your ex might be a bad influence to them. I hope everything will turn out right for you. Wish you good luck.

• United States
17 Apr 07
I actually wanted to applaud you for all the effort that you had to stick through all this and well I have had a very recent confrontation with my ex and it was something like what you went through except he won because one of his girlfriends were a social worker and well she found the way to take the child.

• United States
17 Apr 07
I think over time yuor ex will calm down and get over the fact that ya'll are not together anymore. My ex did the same things, once I started dating my now husband he would call at all hours of the night and threated to kill me. I finally had to just cut off all contact with him and for his visitation (I too was nice and let him have the visitation he asked for) his mother would pick up our daughter so we stopped seeing each other all together. But he calmed down and met someone new and got over his anger at me. He doesn't see our daughter anymore-which is a good thing though because he isn't a good influence for kids. Just try to staty strong and let your kids know how much you love them!!

• Australia
17 Apr 07
No my ex never tried to keep my children from me for himself but he made sure that I could not keep my eldest daughter and paid my adopted mother to take my daughter from me in court this was after he won a lot of money in my country, as he is not from Australia he was from the Carribean. Oh yes they do not like it when we someone else. Yes mine did the same and even paid a hit man to try to get rid of me but I was extremely lucky that night as I had a lot of protection around me unknown to me at that time. I think that when the children are old enough to explain to them in your terms what exactly happened to you that way they have more of an understanding what you personally went through.

• China
17 Apr 07
It's really a tough problem.YOu can exlain your feelings to your husband patiently,and show mor love to your children,after all they are your children.You won't lose the courage.

• United States
17 May 07
Moving on after divorce and having someone new are not any reasons for him to try and take the kids or what not. That is ridiculous! He doesn't have any control over you anymore and that's unacceptable that he thinks he does. If he continues I would suggest going back to court and explaining your side of the story. Most states you can file Pro Se (meaning without a lawyer) and just pay a small filing fee (out here for family court matters its $30). Keep your chin up and stay strong. I would also let him know that you are not going to put your personal life on hold because you are divorced from him!

• United States
24 Apr 07
That was so mean of him to do that. I think you should never agree to such an arrangement ever again because as you see it is a problem. I hope your children know you and not what their dad tells them you are. That way it is easier for them to accept you for you regardless of what lies they were told.