Do you make up everyday?

China
April 18, 2007 8:02am CST
I know some people make up every day because of their job,but I don't like it,which is difficult for me.And I know that in some countries,people need to make up everyday,which is normal,also the men.If they don't makeup then maybe others think that he is lazy and boring.
6 responses

•
18 Apr 07
Oh they think the same for men too when they don't make up ? That means I won't make too many friends in that country because I can't makeup even if that gets me more love and respect,lol.I can understand women using makeup ,but I don't know of too many men who make up.

• Gibraltar
18 Apr 07
I hardly like to wear the heavy make up as I think it will not only take longer time to clean or remove before going to bed but also in long term, it will create more wrinkles on my chin and eyelids. So I just wear lipstick to make me look better and fresh in the public.


• United States
18 Apr 07
I wear very little makeup. Eye liner and mascara are my every day make up needs. I only wear it because I feel better about myself when I have it on. If I am going out for the evening, I will add eye shadow and blush. I don't think that not wearing makeup makes someone lazy. I have many friends who go to work daily with out makeup. There are natural beauties out there who don't feel they need it. As for guys wearing it, I think that is weird.

• Philippines
18 Apr 07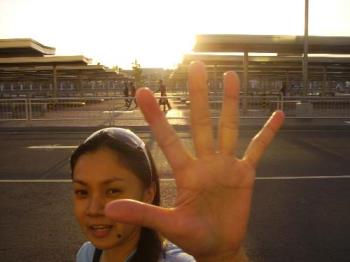 Really? Wearing no makeup means you're lazy and boring. That's new! Well I don't wear make up everyday. I only wear them whenever I am attending a formal meeting or a wedding day or if I'm hosting a program. Other than that, my face looks very natural because it is natural. I don't even use powder. I only use mosturizer and a very light shade of lipstick.