Postpartum Depression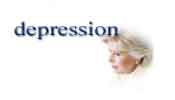 Philippines
April 19, 2007 6:09am CST
While having a new baby at home can be exciting, it can also be tiring and anxiety provoking. There are many other factors besides hormones that attribute to the postpartum blues. Exhaustion from delivery, sleep deprivation and physical pain compounded with the responsibility of taking care of a newborn can be overwhelming. Has anyone undergone this kind of depression, I'm glad I haven't experience this myself. Anyone would like to share their experiences post it here how you manage your depression.
4 responses


• United States
19 Apr 07
You both are lucky. The hardest time is when they are older, if they give you a hard time, it can be very difficult.


• United States
19 Apr 07
I had such a difficult time delivering, that after it was over, I was angry. I was so tired. But, after a week it wore off.

• Canada
19 Apr 07
It was so long ago since I had a baby, 30 years ago, I do not remember what I did back then. I seem to have depression all the way through my life, and I just try to think positive thoughts, to help me through it.

• United States
29 Apr 07
I don't think I have gotten that far with depression after having my daughter. I think I did pretty good because I had people around me that helped me through it, thankfully.