ordering milk tea as a drink for dinner is strange?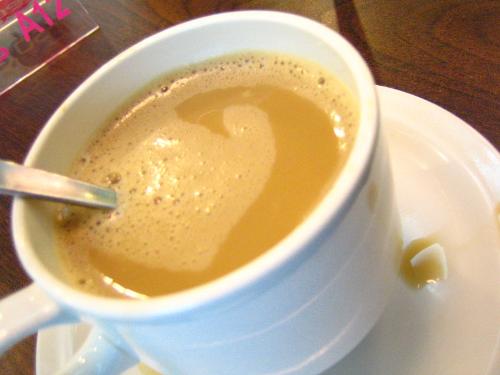 April 19, 2007 9:18am CST
the other day my boyfriend and i went to an australian restaurant for dinner.i decided i want an aussie burger and a cup of milk tea soon after checking the menu.then my bf said"milk tea is a strange choice for meal",smiling.i didnt really care about the words coz milk tea tasted nice with the food.but is it true that milk tea doesnt go with main course and i made a funny choice?
7 responses

• Philippines
23 Apr 07
I don't think that there is a strange choice for a meal. I, myself order whatever I am craving for without considering whether it is the proper meal to order because I don't think a proper meal really exist. What I want and feel like having is the proper meal for me.

• Uganda
23 Apr 07
We dont just go with the crowd when it comes to what our appetites dictate. I am sure those were the things you wanted to have and it didnt matter how strange that order looked like even to your sweet heart. What I know is that by the time you were done, you felt really good with the milk tea!

• United States
23 Apr 07
I don't think it is weird, some people drink tea with sugar and some like milk. I really could care less what people put in their tea. It is not like their is some tea police out there that tells us what to put in the tea and what not too. I personally have had tea with milk and it is good, but normally I just like to drink tea without anything. Have a nice day. Pablo

• Philippines
23 Apr 07
I love milk tea, sometimes i found myself craving for it, i don't really know if it goes w/ main course, all i really know that i can take anything w/ milk tea

• Philippines
21 Apr 07
I don't like tea and it's the first time I've heard of milk tea. Yah I find it strange but since you like it.. fine! as long as you enjoy your drink. =p


• India
20 Apr 07
Tea is an anti digesting agent, it stops your hunger by making your stomach feel heavier. I prefer coffee with dinner rather than tea. But i don't think its anything odd ordering tea or coffee with dinner.