How do you deal with your partner coming LATE and DRUNK..!!!??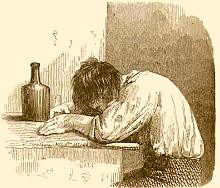 2 responses

• United States
19 Apr 07
You are very right argueing and fighting will get you know where, it is up to you whether or not you want to continue with this relationship,but If I was you I would not wait on them to arrive and if you did I would not go anywhere with them and not tolerate them always showing up drunk, if he is really interested in being with you they can change this or else you will have to learn to just deal with it..either way it isn't easy nor is it fair to you.But I think that you accepting this behavior and allowing him to continue it is only going to make matters worse.only you can change the situation and it all depends on how much you are willing to tolerate, argueing with a drunk will only cause worse situations..be safe and make yourself happy and take care.

•
19 Apr 07
how to deal with your partner coming in late and drunk....simple... come home drunk with him...lol... me and my hubby never go out without each other.... he's my best friend.... and soulmate...... so no problem....as we both get drunk and happy together.....