Should there be a restriction on the movement of people to different counries?

India
October 20, 2006 8:34am CST
Most of the countries have stringent measures regarding the movement of people from other countries. While this is necessary for safety and security of a country, shouldn't a person be free to live anywhere in the world if he is law abiding good citizen with proven track record?
4 responses


• India
24 Oct 06
I completely agree with you that we should have stricter norms, but I would like to interpret that as stricter norms to avoid people with bad antecedents. There should be checks which should be capable of distinguishing between people on the basis of purpose. However, making the rules stringent for even genuine people, like say students is of no use. More importantly, the administration should have knowledge of what a person is doing after entering the country. How is he able to meet his expenses and what work he is doing? And people with suspicious activities should be called upon immediately.

• United States
24 Oct 06
so many people worm their way into the united states and then sponge off our government. they stay and stay, never with any intention of going home, but complain they can't get welfare. this is one topic that gets my blood pressure up to the sky high level.

• India
22 Oct 06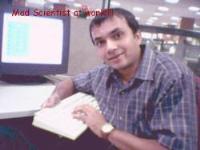 Please also give a reason, that would make our opinion strong & it can be presented over a formal forum.