What's happening here? Why the responses vanished from my discussion?

India
April 19, 2007 11:47pm CST
I started a discussion yesterday and I recieved three responses too. The responses were within the guideline limits and I even added my comments to them. My discussion is still there but the responses have vanished today. The number inside the braces is not incremating truly. Some thing is wrong, did you noticed anything like this my friends? I am facing some odd happening since yesterday afternoon. what about you?
6 responses

• United States
20 Apr 07
Seems myLot has been having some major glitches as far as discussions and response for the past 36 hours. I too had made a few responses and the numbers didnt add up right away. A couple hours later they showede up on my total numbers. I have no idea about the responses etc dissapearing though. Ask mylot about it isa all you can do. HAPPY POSTINGS FROM GRANDPA BOB !!~

• India
20 Apr 07
Well Oarnamav I responded twice ti one of your discussion about older discussions yesterday but each time my response disappeared after some time. When I responded the tag was missing and there was no increase in my number of posts , it also happened many times with me yesterday .I responded to many discussions but many of my responses vanished. It is really very much irritating as you never know whether your response will be included in the discussion or it will just vanish. It happens when after submitting the response the tag page is not shown then the response is not included in the number of posts and it disappears after sometime.I hope myLot will soon rectify the problem so that we can respond as before without any problems.

• Singapore
21 Apr 07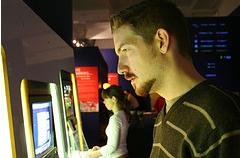 The same thing happen to me, the moment I realized the problem, switched of my system and came back to my computer about one hour later. Things were OK by then. I think the error could have been with mylot or on the server. Glad that is over and thing are back to normal.

• Ireland
20 Apr 07
I have never heard of that happening, but I haven't been here long. I know the root post of a discussion can be removed, or posts outside of guidlines can be removed, but that doesn't sound like the case for you. Were your comments left beneath the deleted post?

• India
20 Apr 07
Ha ha ha, now a days many myLottians are complaining about discussion getting deleted, responses getting deleted, earnings reduction, etc.... I really dont know what the problem is, but the usual response for such discussion is that the discussion that was started would have been against the guidelines of myLot and so led to the deletion!

• India
20 Apr 07
I haven't faced anything like this but I have faced something strange once. I was not able to response to any discussion as mylot was not taking any of my responses. I was really scared that something might have happened and I was not sure what to do next.