If you were given a chance to have a business..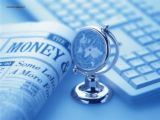 Philippines
8 responses

• Philippines
21 Apr 07
I don't own any business as I was needed to tend to my two little ones. But I do sell my own special coffee powder. I will scout around coffee houses and offered my products. I like this kind of set up. My time is mine to use and I don't need to keep nodding to anyone. :0

• Philippines
20 Apr 07
I planned to put up a small business internet cafe and the building is almost ready. But I'm not going to continue it because I'll be going to US this year. Instead of buying computers and other stuffs, I'm going to save the money for my expenses for going US.

• Philippines
20 Apr 07
it was a hard thing for me to think about.. but i came up with two things.. or two businesses that i would like.. one would be a movie trailer making company.. and another would be a book shop that would have a lounge, can serve coffee and donuts..

• Canada
20 Apr 07
this is a very good discussion. At this point in my life, I would like to have my own publishing house. In the past I wanted a video store, a shoe store a restaurant, but now it is the publishing company that I would really love to have.

• China
21 Apr 07
Oh, i like chocolate very much and always to taste different chocolate if i have chance. If i have a chance to have a business, obsolutely, i'll have a chocolate store and to make lots of different chocolate to serve. that will be very exciting and romantic.

• United States
20 Apr 07
Hi,I really want to open a group home.I work with mentally challenged adults and I love it so much.They are very special and mean alot to me.Actually I have started looking into this process.I will be taking a starting your own business workshop next month.I went through my local chambers of commerce for that.Also they will let me have a business counselor with unlimited counseling free of charge.So I am looking forward to this adventure.Hey you can go for you intrernet cafe or chocolate reto,where there is a will there is a way.

• Philippines
20 Apr 07
well if ever i would love to put up a biggest mall! where in i can put different business in it, people here in my country always go out for malling, eat, meet , shop etc at the mall. they love to go to the mall, sometimes they always put first and choose to go the the mall before church... thats the meaning of MALL here in my place.

• Philippines
20 Apr 07
I really love food so I must say that if I were to venture in any business, the food business would surely be my first pick. Maybe, in building this business, I'd focus on value meals because I believe this is what all of us needs from most food shops that we visit.