d'oh!!!!!!!!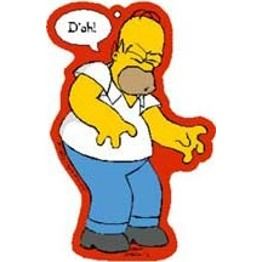 Bahrain
April 20, 2007 4:29am CST
Yes, in the classic Homer Simpson style, that's how I went right now. It's an idiot moment for me. You see, right before this discussion I started another discussion, now, like a good my lotter, I like to search in the discussions before I start one of my own, so that I don't repeat anything, and people don't accuse me of copying their discussions or anything like that. So, it's only after searching through the topics that I usually start a discussion of my own. And the one time I didn't do it, well let's just say as soon as I posted the discussion and scrolled down to see the similar discussions, there it was, the same discussion as mine, and get this, it was also the same title. The discussion I'm referring to was "is a hot chick cool or a cool chick hot?"Now I'm really feeling like an idiot not having searched the topic before I went ahead. So, first off, I would like to clarify that in no way did I copy anyone's discussion, it was just a bad coincidence, a really bad one, however it is my fault for not searching for it before. Secondly, I would like to apologize for the stupidity to the person who started the same topic 2 months ago. In, in no way, meant to steal your discussion or repeat it, but it was a mistake. This is so frustrating and the frustration is only with myself. So has this ever happened to you? Well, since I'm already feeling stupid, I thought why not start a discussion about it, and see what people might think about this one. So what's your take on this?
1 response

•
20 Apr 07
Ah, it is good to know that I'm not the only one who makes slip-ups like this! I tend to call them brain farts, kinda makes them a lot more bearable. I always look at it like this...it is really REALLY easy to make mistakes, everyone makes them, and people should understand that. Remember, to err is human, to be forgiven divine.

•
22 Apr 07
To quote Mr Garrison from South Park "there are no stupid questions, just stupid people!"