what is your favorite snacks???

Philippines
April 20, 2007 7:43am CST
what do you love to eat most for a snack? me, i love iced tea and french fries. i also love pizzas and zagu! how about you? what do you crave for?
5 responses

• India
20 Apr 07
my favorite snack is PIZZA, yummy, creespy pizzaa, ummmmmmm.....

• Philippines
20 Apr 07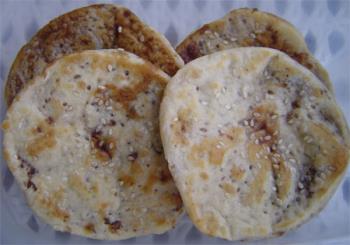 i like Piaya. my friend told me about it and when i tried it, i got addicted. hehe. it's a melted sugar with flour and some ingredients. i dont know how they cook it but it's real good. pairing it with water, it's ok because its taste contrast just with the water.

• Philippines
20 Apr 07
i really love american, franch and italian foods... such as hamburgers, pizzas, fries, potato chips (is this american, french or italian?!... lol!!...), spaghettis, lasagnas... haaayyyy... you know, while typing this message, i'm craving to eat all of those and call a hotline... have a nice day ahead, austere!!... Ü


• Malaysia
20 Apr 07
Pizza. Potato chips. Biscuits. And ice cream............