philippines, second world?

Philippines
10 responses

• Philippines
20 Apr 07
Are there second world countries? Which other countries belong to the second world countries? It must really be shocking. And who categorized that the Philippines is now a second world country? I admire this administration for thwarting realities and the best for covering anomalies. Did you not notice that GMA is the best in lip-service? That graft and corruption now is done in public view? Of course, I like the Philippines to progress for I am a Filipino but this might be another "gimmick" because election is fast approaching. Are there really booming jobs? What is the unemployment rate?

• Philippines
20 Apr 07
goodness. i know the first, second, third world definition had been changed a lot. the etymology dates back after the world war 2, during the cold war.. but who cares.. the wordings changed and since then, a lot of people think the first world are rich, second, the middle, the third, the poor.. anyway, who cares about the origin.. what matters most is what we put meaning to a certain word (figures of speech.. like who cares if we say "pabili ng colgate na closeup") gma propaganda? maybe.. i don't care.. as long as i can pay my dsl... i think we're on it.

• Philippines
20 Apr 07
I checked out the URL and can't believe it. Were they not mistaken? Kudos to the little lady then. I am not also fond of her but it she's really able to lift our economy I salute her. The only thing about that news is that I can't feel it yet.

• Philippines
20 Apr 07
Wow, that's good news. How did you learn about it. The third world term is kind depressing. But if you look around it's still is depressing. Is this true? I gotta check that out myself.

• Philippines
20 Apr 07
check out: http://en.wikipedia.org/wiki/Economy_of_the_Philippines i think the source is kinda credible because i use wiki for my assignments...

• Philippines
20 Apr 07
Wow where did you get that news? Good for us Filipinos at least we're improving. I hope this doesn't end here. =)

• Philippines
20 Apr 07
check out http://en.wikipedia.org/Economy_of_the_Philippines

• Philippines
21 Apr 07
Here we go again. Perhaps the higher ups always think that they can always fool the Filipino people. They have to exert much effort really for soon their time will be up. The wheel is rolling and will keep on rolling because the Filipinos are not dumb. They are just peace loving people that they would bear for the sake of the innocent majority. Whether we like it or not, GMA and group will fade away sooner or later and I hope that the better will come.

• Philippines
20 Apr 07
go0d! i hope gloria will not make this as one of her "i made this possible" propaganda..

• Philippines
23 Apr 07
so unbelieveable. how come i dont feel it yet. and how come my mom doesnt get her pay? she works in a governemnt office and according to her, there is no money because it has beeen spent in campaigns? sad sad. even the government workers are suffering because of politicking monkeys in our system. that is really awful. on the other hand, there is actually a decrease in unemployment rate because more and more jobs are now actually booming, thanks to call center and telecommunicaiotn companies. but what really bothers me, how come where in second world where in fact a lot is still swaddled in mud, and poverty still strikes a lot. how come there are families who still dont get a day with complete meal and pass the day with only a peso worth of chips and few spoonfuls of rice? is that what they say 2nd world? hello?

• Philippines
21 Apr 07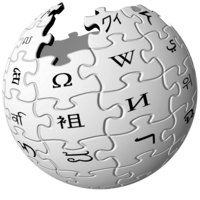 you may have taken the context of your discussion from the wikipedia encyclopedia which is not quite a reliable source of information. the term second world refers to nations within the Soviet Union's sphere of influence, e.g. the Warsaw Pact countries and logically, the philippines is not one of them. Note: Why i said wikipedia is not a good source of information? The link below http://technorati.com/wtf/wikipedia has all the answers.

• Philippines
21 Apr 07
Quite tired of hearing progress allegedly re the Philippines. We need facts not blahblah. I don't feel the life here getting better. Perhaps for them at the top yes. GMA may be one of the richest now in the world.

• Philippines
20 Apr 07
Was that for real? lolz. I never knew. Thank for that shocking news cherylmae.