Green fingers?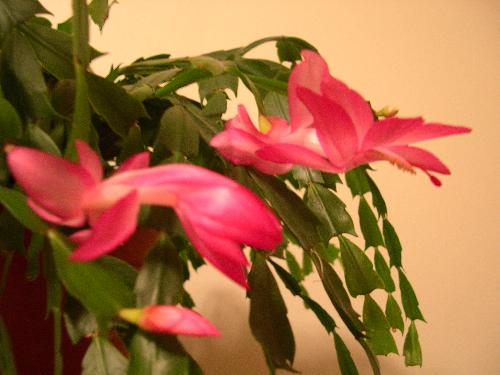 Norway
April 20, 2007 10:42am CST
I have never been very good with plants - especially not those with flowers. Then a few years back it changed all of a sudden. My plants are getting bigger and healthier - i never seem to have to throw any dead ones away anymore. And, i really do not know what changed. Do you have green fingers?
6 responses

• India
27 Apr 07
i donot have green fingers but, surely my mom does. anything and everything would flourish with her touch. she doesn't require good soil or climate but there is some kinda magic in her hands which does it all! she says its love and care. you must be like her , have lots of love and care towards greens. i still remember as a child, we moved to a barren, dry region when my father got transfered there. we couldn't even glance a single piece of greenery there. my mom started gardening and planted some saplings of fruits and flowers. it looked so beautiful. someone asked her , why did she have to nurse the place wheb she knows she has to leave anyday? she replied that , we should leave a place more beautiful than we had found it to be!! she still follows it with all heart. and guess what, we visited the place after 20 years. the saplings have grown into tall, shady, fruity trees. it felt so good!!

•
27 Apr 07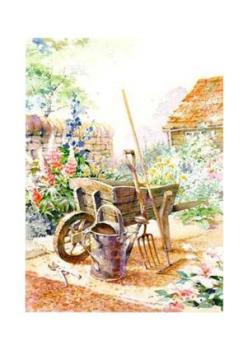 I really don't have green fingers at all, I can't even keep houseplants that don't die on me really quickly as I forget to water them. I've never been into gardening and have never tried to grow my own vegetables or flowers. I'm mostly creeped out by the fact that insects are outdoors which is one reason I don't like going to parks generally. I do like to see pretty gardens but just am not able to grow one myself! My mum, on the other hand, grows so many different types of flowers and vegetables and has dozens of house plants all around the house! Whenever my parents go on holiday, they ask me to water the many many house plants they have and guaranteed every year, I'll manage to drown or dry out at least one or two of them!:( I'm horrible LOL!

• Canada
20 Apr 07
I've been told I've got a green thumb as they say. But I don't have a clue as to what makes my plants (and anyone else's I take care of) grow so well. I don't think I do anything "special", I just water them and turn them once in awhile and they thrive. I really do love plants and I enjoy having lots of them around my apartment. Maybe that has something to do with how well they grow. It's a mystery to me....

• Canada
23 Apr 07
I think that's the reason - it's the only one I can think of. I've got many different varieties of plants...cactuses, an umbrella tree, spider plants, vines...you name it and they all grow. Addmittedly, though, there's one plant that I'm not really fond of and it doesn't grow as well as the others.....

• Canada
1 Jun 07
Gardening hmmmm............ I have a black thumb I could kiil anything that grows. The only thing that grows in my flower garden is the weeds. Oh I do weed it but it is hopeless. No matter going to put down lock stone for a patio and buy plastic trees LOL Can't kill them huh? Amazed my boys turned out so well Wendy

• Canada
1 Jun 07
I have a couple of pots I dug from weed infested flower garden They have johnny jump ups and not sure what the heck the others are LOL AS for my boys taking care of them That won't happen in a big hurry They all grown up and moved out on there own But it was a good thought LOL Thanks Wendy

• India
24 Jul 07
No, the only plant that seems to thrive in my house is the money plant - it has grown even though I just water it every 4th day. I have tried to plant various other plants but they all seem to die in few months. People tease me that only money grows in your house but i suppose it is because this plant is very sturdy and does not require much care. I like plants - so could you give me some tips about how I can save my other plants?

• United States
22 Jul 07
I've never really had an interest in plants, but my mom has a hard time keeping plants alive! Lol! Except for this tree that she has had for almost 6 years! She's doing really good with that one. I'm so proud! Lol.