do sportscenter deals wid all the sports news daily???????????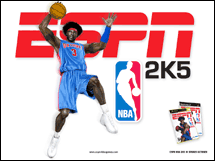 India
April 20, 2007 10:43am CST
guys i m here to know ur opinion about the famous program "SPORTSCENTER" by channel ESPN.DO THIS MAKE US AWARE OF ALL THE SPORTS NEWS OF THE WORLD DAILY??????? I THINK ITS SMALL DURATION OF TELECASTING may be one of the reason.wat do u all think????????????
1 response

• United States
20 Apr 07
ESPN is a broadcast station originating from the United States, so they really in effect deal with the sports that are popular here in the U.S. They deal mostly with our four "major" sports, basketball, baskeball, football, and hockey, with occasional news towards some of the other sports that are relevant in the U.S. (golf, auto racing, tennis, soccer). They do not cover some of world sports or leagues for these sports because that isn't the audience... there are other stations, such as Fox Sports World or ESPN Deportes which divulge into worldly coverage of sports.