How would you feel and what will you do if your flight is delayed by 3 hours?

Philippines
April 20, 2007 8:52pm CST
Just this very moment, I am sitting in an airport lounge computer getting in touch with you and joining your discussions. I am grateful I joined MyLot cause now i can have a better way to spend my idle time in situations like this. For my co-travellers, how do you spend your time if caught with flight delays?
3 responses

• Australia
21 Apr 07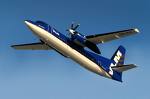 hello edgar 1868,soor to hear that, I can understand how you feel righ now, but it is good chance for you to have some good discussions in mylot. I am sure three hours will be passed quickly if yo uare in mylot and you will be on your flight soon. If I get caught with flight delays, may be I will walk around the airport to buy some goods and soveneir, or may be I will sleep on the chairs to wait for the flight. Anyway.,good luck to your journey.

• Philippines
21 Apr 07
Before MyLot, flight delays really upsets me. But today,it does not affect me much. It's almost an impulsive reaction to look for an internet connection and be with friends. Thanks to MyLot and thanks for wishing me luck!

• United States
21 Apr 07
The longest delay I have ever had while flying was 14 hours, so I feel your pain. I always carry a book for such occasions, plus some music and snacks. Thing is, when you are trapped in an airport, nothing really seems all that entertaining, does it? All you can really think about is getting where you need to go. I really pity those people who have such delays when traveling with small children, it must be torture for both of them.

• Philippines
21 Apr 07
Airport is boring if not for this small window infront of me.Thanks for the internet,myLot and thanks to you. It cheers me up a lot to be with you great people!

• Canada
21 Apr 07
I alwaysbring book with mewhen I trvel specifically for timeslikethat. however, If I'm not travelling alone, dinner in an airport restaurant always is good, considering the garbage they serve on planes these days, when they even bother to serve a meal at all.

• Philippines
21 Apr 07
You are right. There are times when I am in my attentive and reflective mood, I take time to read. I'm also glad this airline company I'm in has their exclusive lounge where they serve free food. Right now, I am in my interactive mood.The problem is that people in this lounge seems to be more inclined towards living in their own world. Again thanks to myLot and thanks to your response. Have a great day ahead!