pink heart cookies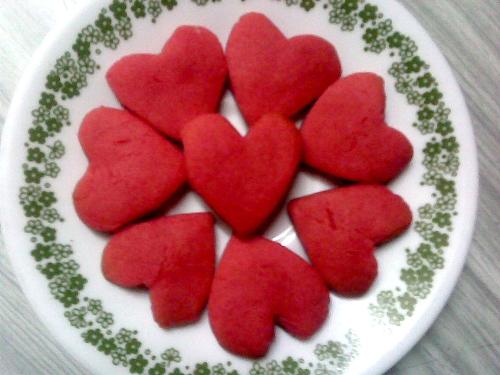 India
4 responses

• Singapore
21 Apr 07
Wow, they look really delicious and enticing! I'd be lucky to be able to taste them right now! :) Also, the heart shape is really well defined. Congrats on a good effort. I think they'd be a great gift for Valentine's Day. :)

• India
22 Apr 07
You have made me so happy!!! Thank you... Know what I gave them that well defined shape by cutting them with scissors!!!

• United States
21 Apr 07
They are very pretty and cheerful looking. They also look yummy to eat!

• Singapore
6 May 07
I think your strawverry cookies look really beautiful, it is shaped well and the colour is very pleasant indeed. I certainly hope they taste as nice as they look. Cheers!

• India
1 May 07
hi swati, this is really yummy. i loved them. it is so yummy. i wish i could some more of it. will u make some for me please.