birth control

Canada
11 responses

•
4 Nov 06
I've tried various different methods of birth control. I was on the pill for 10 years but my body began reacting badly to it and it began making me sick alot of the time, so I'm currently back on the injection (Depo), I have been on this before for about a year but I hated the amount of extra weight i put on with it. In 12 weeks when this runs out, i'm going to have an implant fitted, and that'll last me 3 years.

• United States
4 Nov 06
2 children are enough for me. Im 25 if I decide to have more I still have 10 more yrs to decide. Im currrentluy on the depo shot because im not so good about remembering to take a pill everyday plus this is more affordable for me. M y insurance will pay 100% to keep having babies but nothing for birh-control which is extemely stupid because bithcontrol is a lot cheaper than a child for 18-21 yrs.

• United States
4 Nov 06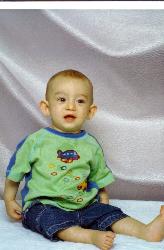 i took the pill and hated it . it made me have mood swings really bad. So i stopped taking it. i am gonna have my second kid soon and then i am geting my tubes tied so i never have to take pills or shots or anything ever again.


• United States
4 Nov 06
It's personal, and everyone is different. Pills are good. If you don't want to get pregnant, or a disease, be sure to use two forms of birth control. Discuss it with your doctor what is best for you.

• United States
1 Nov 06
if you want to take it then take it. i'm not against it. it's better than not getting any protection and getting pregant and having an abortion because you didn't want it. but i recommend the birth control shot. it's the best bc that i know of and you only have to get the shot every 3 months.

• United States
1 Nov 06
I'm fortunate to not have to use it, my boyfriend had a vasectomy after his 3rd child. I use to use the pill and hated it. I have a surgical technician friend who had NOVO done?! I'm not sure what it is, but she loves it, and she doesn't have a period anymore. I'll ask her more about it again......

• United States
30 Oct 06

I've been on the pill and I am currently on the Depo Proera shot. I LOVE it! I go every 3 months to get a shot at Planned Parenthood. I've expressed how much I don't like needles so they use a smaller needle on me. You can get it in your arm or your hip, I prefer the arm. I also don't have periods! YAY!! I do start to cramp and spot a bit when it gets within a week or 2 of my next shot. It cost me about 60 dollars every 3 months. But thats with NO insurance. Now my SIL was on the ring AND the patch (not at the same time) and now has 2 kids. So we see how that works. I was on the Depo for 4 years before I had my son, after not getting my last shot it took us roughly 4 or 5 months to concieve. I'm back on the shot and SO happy. I did notice though, after I quit the shot my periods where pretty heavy (went form using reular tampons to the BIG ones) and my cramping was more severe. I think though, it was worht it, obviously, otherwise I wouldn't have got back on it. Depo also has a 1% error rate if used perfectly (which just means getting your next shot on time). You should also take calcium supplements when on the depo because prolonged use can cause osteoporosis. Hope that helped.

• Canada
31 Oct 06
i was on the needle before and my body didn't react very well to it the pill doesn't work both times i got pregnant i was on the pill!!i was trying the patch but i can't afford the 40 dollars a month and my health plan doesn't cover it.

• United States
1 Nov 06
Contact your local DHS and ask about Family Planning medicaid. It covers birth control and papsmears.

• Canada
2 Nov 06
someone i know told me that yesterday and i checked into it and there is a place that i can get it for 10 dollars a month which is a lot more affordable!

• United States
1 Feb 07
i use the ring www.nuvaring.com


• United States
31 Oct 06
I have been on all sorts of birth control pills since college because I have PCOS, but after getting married I wanted something a little more long term. I chose Depro Provera as well. I also enjoy this form. THe needles are rather large...that's for sure, but this is such an effective form of birth control for me. I am aware that a lot of women have horrible side effects with this particular birth control. And, if you have one of those side effects, unfortunately they won't wear off for three months because once its in its in. I have a lot of friends who really like the new Nuva Ring. You insert it once a month. They claim it is a no brainer kind of birth control and the hormones are just like the pill so there isn't the same risk of side effects like the depo shot. I don't recommend the patch at this point. It provides a very high amount of estrogen and that increases ones risk for blood clots. Blood clots are a risk with any estrogen method like the pill etc, but there is a higher amount in the patch. I recommend reading the newest version of Our Bodies Ourselves. This is an invaluable resources for any woman trying to decide which birth control method is right for her.