Day # 7 in myLot!!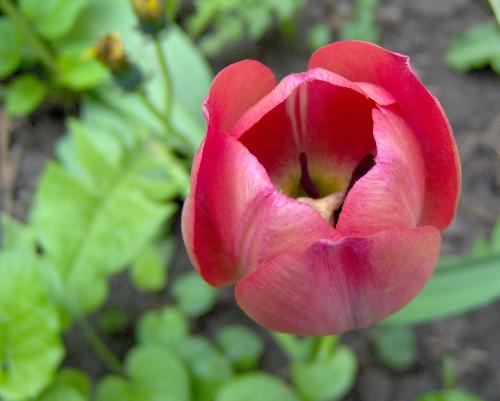 Poland
April 21, 2007 3:10pm CST
For my friends list which wonder why i am not so active sending nice comments or responding like usual i will make light: i was all day outside... Was a great beautiful sun day of spring and i decided to go out with my family... I spend great quality time,no doubt but i craved all day myLot...I was thinking at my Lot even when i was with my family aut ...and this is addiction,i guess... Do you miss myLot when you can't be in front of your computer,even you spend time with your family? the flower attached is my today great picture in park. Augusta
8 responses

•
22 Apr 07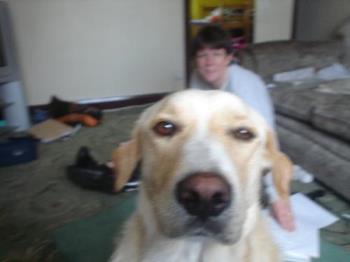 i always miss mylot even when i am busy with my university work or the dog is fussing me. My husband Bob just took a picture showing me in pose when im missing mylot lol blessed be

•
22 Apr 07
Seven days is a pretty long time to develop the addiction,lol.I got addicted within three days.Yes, when I don't login on mylot or get to spend less time here , I sometimes think about my friends and the interactions I have had on Mylot.It's funny in a way that a few months back ,the first thing I would do after logging into the net was to check my mailbox for my friends emails and now the first thing I do is to login to Mylot and check the discussions and responses I have received.I wish I could explain why this happens.

•
22 Apr 07
Lol One day it was for internet problems on my end and the other day for sports.The team I was supporting lost the match and I was so depressed that I decided to mourn their loss,lol.

• United Kingdom
22 Apr 07
Yes I do miss mylot but not to that extend lol if I am out with my Kids or a Friend is stopping I am not to bad But of course I am always happy to come back on this Site as I do love being here Hugs to you I do hope though you still had a nice Day out

• Murfreesboro, Tennessee
22 Apr 07
Sometimes I do find myself feeling that way. I'll miss my friends on mylot, and wonder if they're on right now. Or I'll wonder if I'm missing something interesting! Often I'll come on after being gone all day and find several discussions I wish I had gotten in on earlier, or see that one of my friends had a discussion that sat around all day and didn't get any responses. However, I wouldn't want to spend all my time on mylot and miss doing things with my friends offline, or spending time with my husband and beautiful little boy. =P

• United States
22 Apr 07
Yesterday was a wonderful day and i was out with my family also.While my kids were playing
@
the park at mt.trashmore i thought of mylot to!It can be addictive i have to admit.

• India
22 Apr 07
yes i too have some problem not being active for somedays but i make myself being engaged whenever i find time and make new friends lie you who prefer spending hours in mylot . Its always great to be active whereever you are. Iam amzed by your mylot attitude, and even i do when iam with friends cant able to listen their conversations when iam thinks about mylot discussions.

• Canada
22 Apr 07
You remind me a lot of me when I first joined MyLot. I was excited and missed it while I was away from the computer. I'm still that way to a point a few months later, but the hubby and daughter always come first. I love the pic you took of the flower, how pretty!

• Australia
22 Apr 07
LOL. You had already getting addicted in mylot, you may be mroe active later once you get time ,you wll think of mylot, it is like a part of your daily activities. You will think of the stuff in mylot or brainstorming for some discussion topics. Of course we need to take a break ,we cannot be here 24/7,but we will still enjoy the time when we are here. Anyway,good luck and you will get your first payment soon.:)