how will you know if ur relationship is ready to move frm casual to committed?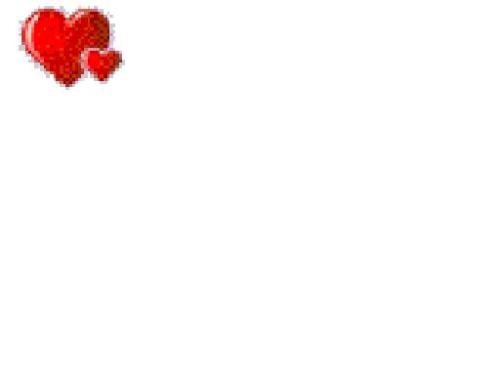 Philippines
7 responses

• Philippines
23 Apr 07
when you start to show each other your real selves. no pretentions, no inhibitions. both of you are vulnerable to hurt but you do it anyway. and despite showing the inner you, how foul it may smell, you'd still accept each other. and you see the bad things, you don't go blind, you see them clearly but don't really mind. when you don't need to say a word and you understand each other perfectly. these things may also apply to best friends, but that's exactly where you would know that a person you start to show affection to is already deeper, when he or she starts to be your best friend.

• Philippines
23 Apr 07
if you have already known that person deep within and you trust and love each other truly... Trust is really a big part in a relationship... if you have trust then you can commit to one another... ;)

• New Zealand
22 Apr 07
Normally when people start dating, they like them. Spending time with each other more and more, their emotions will grow. That's when the "I love you's" start to happen. And well thats when real commitment starts (for me anyway). I'm not sure about the signs though, just that your partner wants to move in (if they haven't already) or wanting to get to know your family.

• Philippines
22 Apr 07
Lust will have it's day, but it's not the most important thing; you need something more substantial[than the physical] to hold your relationship together. And learn to accept the things you don't like in your partner. Focus on his good qualities and try to worh through those that are not so good. But think about your partner's good and bad qualities before committing to marriage.

• Ethiopia
22 Apr 07
well the simplest way is to ask -and it is also the stupidest way .

• India
22 Apr 07
It is difficult to know! I feel so. When we start feeling for somebody in the depth of our mind, I only can say that I could not know it. Even a friendship or a casual relationship, when turns into love, into commitment as per me there is no way to know it. The only symbol through which I come to know it, it when I get separated from the person concerned due to any reason. Only then I start feeling pain for him in my mind and soul. Only the separation let me know that how much I was feeling for that person. It is my own situation. If you know any other way of knowing about deep relationship, please comment. Any comment will be helpful.

• United States
23 Apr 07
You will always know if you're ready to be in a committed relationship with someone. It's really what your heart of hearts is telling you to do. Some of us are never ready, but we still get involved which will cause problems down the line with the relationship. Also, is the other person ready to take it to the next level? Both of you have to sit down and talk it over and be honest with each other and with yourself.