Just curious about what people are like!!...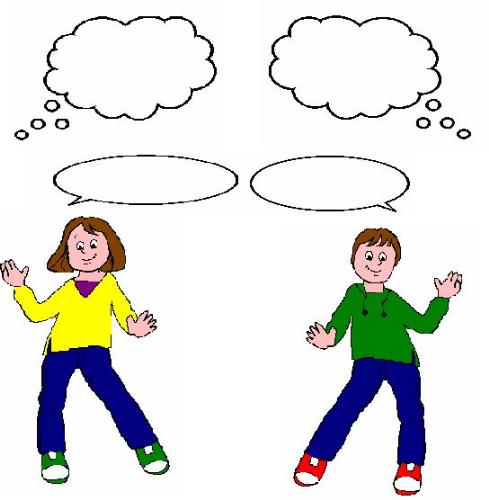 Poland
April 22, 2007 3:38am CST
I find those classification interesting and i wanted to share to all of you... So,i am curious about what you are like: "For girls Boy A - Taller than average and average body abit skinny side. Average looking. Quiet, does not talk much but is clever.Gets on well with people. Boy B - Average height, strong build but not bodybuilder size. Cute looking. Talks alot, funny,sporty quite clever but canbe annoying. Boy C - Average height, average build and looks. Is traditional guy, has rich background, honest and modest but sometimes silly. Boy D - Average height, athletic build. Hot/good looking. Gets on well with people, is not as clever as other guys (on this list), sometimes shy and innocent. For boys Girl A - Quiet, short but sweet look. Is modest/shy/honest and innocent. Is hard to get to know. Girl B - Cute look, gentle personality, caring and traditional type of girl with traditional beliefs. Is not always outgoing. Girl C - Pretty face and good height,catches people's attention. Straight forward.Girl D - Outgoing and popular, has good personality and ok looks. Goes partying and clubbing alot." Of course you can change sfter preferance "girl/boy with woman*man"...lol
7 responses

• Australia
22 Apr 07

Hello,augusta,I will chose Boy A, because I am quite tall, so I will prefer a guy to be a bit taller than average to match with me,I also prefer average body,they look healthy to me. I prefer guys not to talk too much but talk at a suitable time,only clever guy can do it, i do not liek a guy who keep talking and talking,especially those who always try to open up a conversation with women. Also he has to be nice to other people not only to me. May be the guy in the photo is a good choice.lol

• Sweden
22 Apr 07
my boyfriend is in option B... *average height -but he's actually tall. *strong built but not bodybuilder - check! *cute looking- for me, he's the cutest! check! *talks a lot- for sure. it's the first time i've met a guy who talks more than i do. haha! check! *funny- yep. very much. no dull moment when with him! check! *sporty- he loves to watch sports on television and plays some, too. check! *quite clever- nope. very clever! *but annoying- haha. at times he is. but i am more annoying than him. hehe. happy myLotting augustta!

• Sweden
22 Apr 07
oh,i guess it's already my trademark. haha. an annoying girlfriend. hihi. but she finds me cute being annoying so, i feel glad about it. thing is, i love to question a lot... about everything and anything there is. gladly, he mostly have the answers i need. good morning from the philippines!

• United States
22 Apr 07
I am a single female whom many would regard as cute and smart. I am actually too bright for many guys' comfort. Hehe. Many guys would have difficulty approaching me, to think that I'm an extrovert and is very friendly. My type of guy is intelligent but not to the point of geek (that's too boring!). I'm not into the physical aspect but I would like him to look presentable (by carrying his clothes well) and could carry a good conversation. I don't like a guy who is self-conscious, and I think I like the shy type better, as I'm the one who gets challenged. I like him tall because I'm only 5'1". I guess that would be Boy A on a general note. Happy myLotting!

• Pakistan
22 Apr 07
hi friend, i am here, the type of girls which is fascinating me is Girl A. it is quite interesting classification.

• Australia
22 Apr 07
I would have to say I like Girl B, which is just as well, because that is just how my wife is! Girl A would also rate a mention, I think they are sweet, too.