I am looking for a 'free' email search.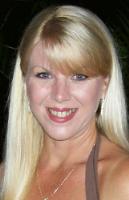 Australia
July 22, 2006 2:19am CST
If anyone can help me with an emil search I would really appreciate it. Iam looking for an address for Robert A Kolloen or Judy Ann Kolloen from Macomb Michigan. If you can help with either their email address or a search I could preform that would be great.
7 responses

• India
23 Jul 06
please remove the photo from the discussion box because it is very attracting me i cannot stop thinking about you, please do it for me, i like you alot.

• Australia
22 Dec 06
That is because thanks to some great advice from other members I found my friends and have been busy not only catching up with them, but getting ready for christmas. Merry Christmas Vicki.

• India
23 Jul 06
hi beauty, what happend did u found your frinends or not what are u doing had your lunch, take care have a pleasent moment venu

• United States
22 Jul 06
Robert A Kolloen 54064 Shelby Rd Shelby Township, MI 48316-1421 (248) 652-6187


•
22 Jul 06
hi Miss vickisteele u wana find out ur friends Robert A Kolloen or Judy Ann Kolloen from Macomb Michigan, yes if u just know the domain name of their emails then problem can be solved, and if u even dont know the domain names of their mails then i can say just go to yahoo, search engine if u have ur account that will be very good, if now then just try as, it will be better for u to make yahoo. hotmail etc accounts, if u know the domain names of their mails adds then just go and get the email of only that co. it will be easy for u to search ur friends, People can even find God in this world so these r only creature of this God. so u dont lose ur heart if u love them definately they will come in ur range if they r still in this world, one thing i wana to menstion here must, that i even cannot help praising your beauty, realy u have attraction to attract others, as Mr. venu Gopal mentioned. take care. if u find out them must mention your success. bye Janjani

• India
22 Jul 06
hello am an indian u r from which country, u are impressed me by ur beauty.

• India
22 Jul 06
i like you very much , why are u looking for those fellows, are they friends to you , whose this picture is it your girl friend she is very beautiful. i like her.