Do you have a "fantasy" lover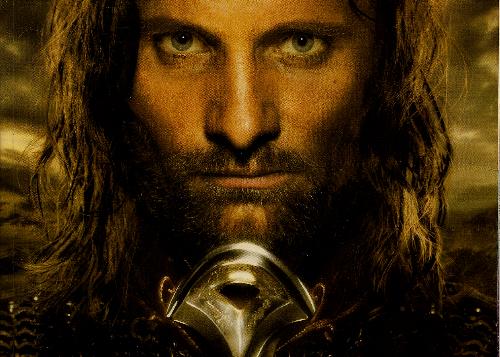 United States
April 22, 2007 8:58pm CST
Okay..a silly question perhaps..and it doesn't matter how much in love you are with your boyfriend/girlfriend, spouse, do you still have a fantasy lover--or is your boyfriend/girlfriend spouse all the fantasy lover you need in life? I have to admit I'm a great fan of the actor Viggo Mortensen...I just feel we're on the same wavelength, maybe because he's not only an actor, musician, writer, artist, and photographer..so am I...I did study acting after all...so gee, if ever there were a perfect fantasy lover, he sure be it--LOL--and just love the way he looks as Aragon in LOTR
4 responses

• United States
23 Apr 07
I actually don't have a fantasy lover. There are some very attractive celebrities out there but I'm pretty happy with what I got at home. The funny thing about Viggo though is that I only think he's good looking is in LOTR. Don't know why...okay it's the hair!

• United States
23 Apr 07
Yes, it definitely is the hair...Viggo (my on first name basis--LOL) is naturally blond too--think he look much better with the darker hair..like in LOTR

• United States
26 Apr 07
It's really hard to imagine him with blond hair! He does look better with the darker hair. Yeah - we're on first name basis. We go way back, Viggo and me LOL!

•
23 Apr 07
Even at my age I do still have my fantasies. In fact one of my well known lines is *Reality sucks, don't mess with my fantasy* and my fantasy lover has to be Johnny Depp, particularly as Captain Jack Sparrow. One look from those eyes and I just melt, and with his long hair and wicked little grin, oh boy, my temperature is rising just at the thought of him. Time I had a cold shower ......... LOL

• United States
23 Apr 07
OMG--you're stealing one of my fantasy lovers..LOL...I know what you mean..I'm a fan of Depp's too, but OH how he looks as Sparrow...maybe I have a pirate thing...I also love the way the actor Jason Issacs (more familiar to people as Lucius Malfoy in HP}-- looks in the 2003 version of Peter Pan

• Philippines
23 Apr 07
I admit I have and this really worries me. Sometimes I think I'm crazy having one. My relationship right now is OK so why do I still fantasize about "him". He is not an image of an actor or someone popular, he is someone I created and he even has a name! You don't know how relieved I am when I read your discussion, it helps when you know there are other people with the same experience. It's true I'm worried about this, I'm beginning to think I have a mental problem. What do you think?

• United States
23 Apr 07
No I don't think there's anything wrong with you...I'm pretty sure a lot of guys have "fantasy" lovers too, even though they might be in a satisfying relationship..but i think our fantasy lovers are the "perfect" lovers for us...even though our current mates might be great for us, lets face it, they are far from perfect...as there really is no such thing as a perfect person...so the fantasy lover fills the void and IS perfect for us..does that make sense...at least it sounds pretty good to me--LOL

• Philippines
23 Apr 07
Oh yes I do! And that would be Gary V, a local artist in our country, who sings and dances very well like Michael Jackson. Haha! THough it's kinda silly but there were times I think of him as my fantasy lover! lol! I think this is true to all who admire some popular actors or actresses too. :)