Which part of your body do you enjoy being massaged?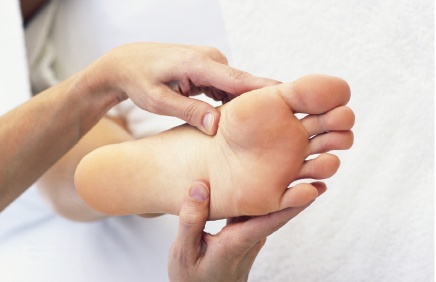 United States
April 22, 2007 11:00pm CST
In the right hands, I am putty when being given a good foot massage. It relaxes my entire body and sends me happily off to the realm of semi-sleep, on the precipice of total ecstasy. Oddly enough, I have a similar effect when my hands are thoroughly massaged, preferably with oil. Which part of your body do you enjoy being massaged?
5 responses

• Singapore
23 Apr 07
I really hate being massaged specially when the person massaging has a very rough touch. I could never get relaxed. But I've always liked having my scalp massaged. LOL. I don't know why. It just really relaxes me and it never fails to put me to sleep. I once got a free massage from a spa and the masseuse was really good. She massaged by back and it was TOTAL relaxation.

• United States
23 Apr 07
Being that you enjoy your scalp being stimulated, have you ever heard of or tried "The Tingler"? It sends chills up and down my spine. Oh, it has to be felt to be believed! Have a look: http://www.unwind.com/Merchant2/merchant.mvc?Screen=PROD&Product_Code=EFLT&Category_Code=HM

• United States
23 Apr 07
my neck/shoulders.i stress a lot,and that's where the tension usually builds up. i don't fall asleep,but it feels a lot better:)

• United States
10 May 07
Speaking of which, I'm in dire need of a good shoulder massage. I've spent one too many hour behind the computer today.

• United States
23 Apr 07
*keep it PG, Neb!* **Gotcha!** One part of my body that I like to get massaged are my legs - especially my calves and hammys. I have rather large muscular legs and, especially after I've worked out, tend to be prone to cramps. A nice, deep-tissue massage on my legs makes me purr like a cat.

• United States
23 Apr 07
Purr like a cat? I like that . . . For some odd reason, my calves are insanly sensitive to massage. It tickles and hurts simultaneously, if that makes any sense whatsoever. While it feels good, I just can sit still long enough to enjoy it.

• United States
24 Apr 07
*note to self: avoid massaging Bitsy'd calves!* Although...seeing you squirm around, knowing you are entirely powerless to stop me and entirely at my mercy has a certain appeal to it... MWAH HA HA HAAAAA! Ooops...did I say that out loud? :P

• United States
10 May 07
I'm going to have to make it a point to hide my ropes when you come over for dinner.

• Murfreesboro, Tennessee
24 Apr 07
I suppose this needs to be kept clean, eh? *giggles* No, seriously, my favorite thing to have massaged is my shoulders. I had a really serious injury there over ten years ago now, and it still causes me pain. So having them massaged, and the pain abate, even for a short time, is just ecstasy for me.

• United States
10 May 07
Clean? Never! If you're still feeling the effects of an injury so old, I wonder if it healed correctly. It's strange how we never truly recover from certain things.

• China
23 Apr 07
Although I havent got the chance to do any massage but I know what part of my body I would like to be massaged.Just like you foot are definitely a importan part.In China there is an old saying : if you got a headache just give your foot a therapy. Chinese medicine believe that human's foot are miniature of human body,you can cure all kinds of diseases by remedying your foot,and this has been proved to be right,isnt it amazing? Chinese medicine is really amazing.

• United States
10 May 07
So, a good foot massage helps a bad headache? Very interesting.