Manchester vs Milan

United States
April 23, 2007 6:53am CST
What are your predictions for the Manchester United vs Milan games. How do you think MU will start? MU has just lost ferdinand (but Evra may start). Do you think the makeshift backline will handle Milan's attack? The formation i think will be Van der sar Fletcher Brown Heinze Evra Ronaldo Scholes Carrick Giggs Rooney Smith
4 responses

• Singapore
23 Apr 07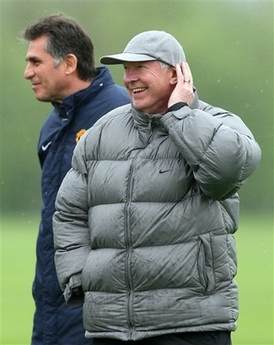 Hmmm.. i think Man Utd will Start with Van der Sar, O'Shea, Brown, Heinze, Evra, Scholes, Carrick, Ronaldo, Giggs, Rooney, Smith.. Hmmm.. hopefully Carrick and Scholes can do a good job in keeping Kaka and Seedorf quiet before they can even lay the ball to the forwards..


• India
23 Apr 07
Flanky my heart says manu should since i am a die hard fan. But fact is manu lost their defence just as Chelsea did inbetween this season and i dont see manu doing great without good defence vs Milan. No matter the line up. Defence should be up to mark

• China
24 Apr 07
I love the Manchester Unites.And I think they will be the champion.