best dog breed

Philippines
7 responses

• United States
24 Apr 07
I think there's a lot of great dog breeds but my favorite is the chihuahua. They're wonderful little dogs that are full of personality.

• Philippines
24 Apr 07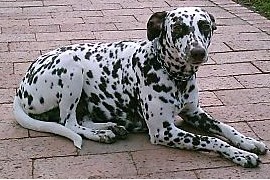 There was a movie before about dalmatians but I would not say that that's the best breed. It depends upon what you like. There are many different breeds and it also depends upon what your purpose is.




• Philippines
2 Oct 07
Hi dineskie. Personally I would choose the small breed. I think they are easy to take care of.

• Australia
22 Oct 07
You have all forgotten about the medium type dogs, there are a lot of breeds in this class too. My favourite breed falls into this class, the Chinese Shar Pei. This is the only breed of dog I will ever own, they are loving, protective, funny and just all round great breed.