AIDS can be cured by YOGA !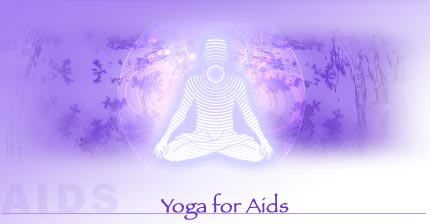 India
April 23, 2007 10:30am CST
where as the hope of life is less for HIV+ person,If same time some body shown them light that they can be cured form this gaint deaseas and one need not to pay anything for that How he will feel, He may think that somebody playing a joke with him. but after healing he will feel that its only yoga can done the miracle.(It is happing in India).Please post your comments for further discussion and information.
3 responses


• India
26 Apr 07
even if nobody hasnt claim that throuhg yoga can cure aids but defenitely yoga asanas especially pranayams can improve the health of the aids patients along with they adopt other natural therapies like sunbath ,water therapy and having a diet of raw vegatables and fruits avoiding all cooked food .in fact baba ramdevjis pranayama techniques are helping lot of people getting cured from severe diseases ,hope his technique will help in aids also.

• India
24 Apr 07
If Yoga can cure Aids etc, it is really a great thing. It is true that Yoga helps us keep away from diseases.It will be a great help to AIDs patient , if you note the full address of the Yoga teacher,