Young generation hesitant to listen to elders..??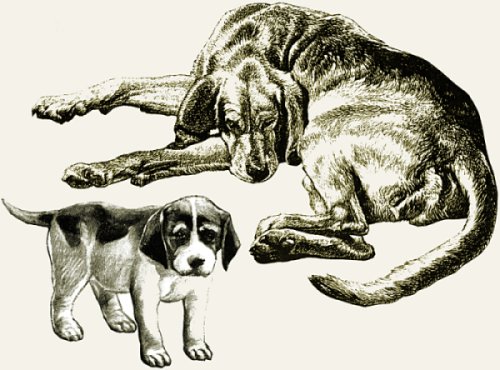 India
April 23, 2007 10:59am CST
It seems that the young generation is hesitant to listen to the words of the elders. Whose fault is this? The elders or the youth? This is not a new phenomena, as it has been in practice throughout generations. But now the youth turns a little more rude in their attitudes. It is also seen that people are becoming more criminal at a younger stage. Could you please share your thoughts?
3 responses

• United States
27 Apr 07
I think all some of it is parenting and the rest of it is media plus peer pressure. Media shows some wrong and mixed messages which children might not be able to interpret properly and if kids are home by themselves with no one to talk to them about things then they are bound to draw their own conclusions. Most of the families are nuclear families with both parents working and children being home all by themselves and often parents give allowances to certain behaviour of children and also keep buying stuff not required by kids to compensate their own guilt feelings of not being for them as often as they want this leads to more selfish behaviour in young children who grow up to be obnoxious teens and adults. it is more parental but some of it I must admit is also peer pressure but if parents are around to discuss everything in their child's life the child might not succumb to peer pressure so easily and commit stupid things like vandalizing their schools or neighbourhood and many other petty things like drinking on the sly or smoking at age 10... yeah I know it scares me too but I guess if parents are more involved with their children this might not be such a problem. As to kids not listening to their parents well this a syndrome that every generation has gone through and this shall never change in future too, tell me one teenage child who has not hated their parent one time or other, I guess it is the hormones raging wild inside them that lets them loose and wild. But most of the kids mellow down by the time they go to college, they mature and look at things more wisely than they did at 13! Rudeness, politeness etc are things that are taught by parents, if the parents forgot to teach their children to be polite then the children will seem rude and crude. Rude children according to me are the result of bad parenting.


• Philippines
24 Apr 07
Yes, there are more kids in todays generation that dont listen or disobey parents or elders. I think some of the reasons or causes are 1)the wrong influences of technologies - tv, video games, PC, etc.; 2) the laws that clings more to children's rights; 3)both parents are working and dont have much time to care for their children and children are left behind to the care of domestic helpers; 4) due to the advent of advance technologies, some kids think they are more intelligent and knowledgable than their elders, so they tend not to listen to them. I guess these are some of the causes why some kids today behave rude and arrogant and don't listen to the elders. I guess this can be avoided if parents spend more time with their kids and give more love, care, guidance and good advice. If kids grow in a very loving and God-fearing family,with parents showing as good examples, then I think their kids' good manners will show.

• India
23 Apr 07
you are very right i think this what is called as genration gap and if we talk about why is it so then what i feel its the gap in thinking basically. i also feels many a times cooperating with my parents because what i want to tell them they even don't want to listen to me they only want me to obey there order wether i like that or not. i feel both should have proper discussion before reaching to any concusion. as change is nature's Law and one should accept the change if its toward betterment

• India
24 Apr 07
When the parents want only your betterment how can you blame them that they are wrong? Moreover they are telling from their experience. I too admit that changes are inevitable and must be accepted too. I am sure you have more thoughts about this.. Thanks badhan for responding..