how many things are tomatoes used for?

United States
3 responses

• United States
23 Apr 07
chilli salads salsa these are but a few of a possible hundred of uses for a fruit (yes a fruit) that used to be concidered poison !

• United States
23 Apr 07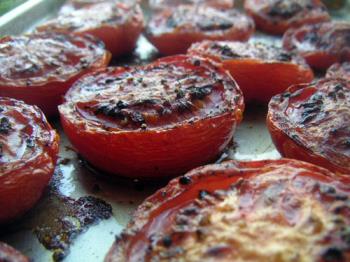 We like to fry the green tomatoes, put them in salads, a bacon luttice and tomato sandwich. Sloppy joes, put on hamburgers, Tomato soup, tomato juice. Sauce on pizza I'm sure there are more but that is all I can think of.

• United States
24 Apr 07
I'm not a big tomato fan but love most of the "tomato products" like ketchup and spaghetti sauce. Along with those 2... I guess I could add pizza sauce, sandwich condiment (on top of burgers), salsa, picante, sun dried tomato products like salad dressing & sandwich dressings, sun dried tomato bagels. Can't really think of many more!