Which was the best day in your entire life until now?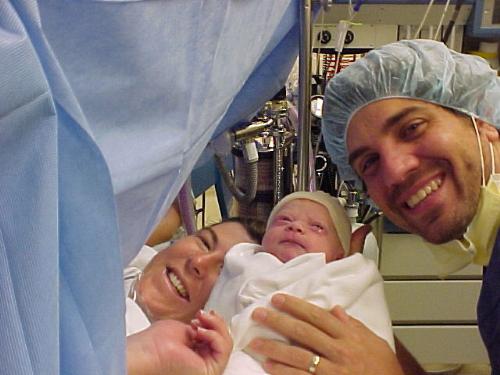 Romania
April 23, 2007 3:28pm CST
Share with us your best day and let us know what was so special about it . People that I ask when I meet respond to this questions many different things for example the day I've got married or the day my son was born ..so what's yours?
3 responses

• Philippines
23 Apr 07
I could say that the best day of my life was when I gave birth to my first baby, it was like a miracle, I could not imagine I gave birth to whole new human being. I felt like I was born to a new person too. thanks.

• Canada
23 Apr 07
Up until now, the happiest day of my life was August 20th of last summer. It was the day before my parent's 25th wedding anniversary and 2 day's after my boyfriend's birthday. He and I had travelled down to the area I spent every summer of my childhood in, for my nana's birthday which was the day before his, and most of my mom's side of the family was there. After all the celebration's for her birthday happened, my parents thought it might be nice to take their kids out to the lake we all grew up on but hadn't travelled to in quite some time. That's where they wanted to spend their anniversary and they wanted us all there. We got there, set up camp, went swimming, made supper and I had a wonderful day and evening with my boyfriend and my family (and my brother's girlfriend) before we travelled the 12 hours back to the city the next day. It was so peaceful. It'll always be a good memory.


• Romania
23 Apr 07
Thanks for sharing and responding ! Have a nice day