Have you read Natural cures they don't want you to know about by Kevin Trudeau?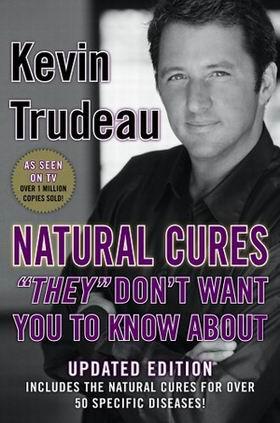 United States
April 23, 2007 5:00pm CST
Wow, if you havenb't read this book, you really need to! If you have, what do you think of it? I am shocked and appalled by it! I cannot believe the government. Well yes I can, but this even makes it worse! Like I said, if you havent read it you need to! Tell me what you think! Thanks
1 response

• United States
23 Apr 07
I'm just reading it. I'm like half done. I'm pretty shocked about the whole story, but I think Kevin Trudeau is overexagerating a little bit. Did you believe that they found a tea that cures all cancer? I think it would be really hard to cover that up, because they would have to cover it up in other countries too.