what would you suggest me to help my hubby overcome his insomia?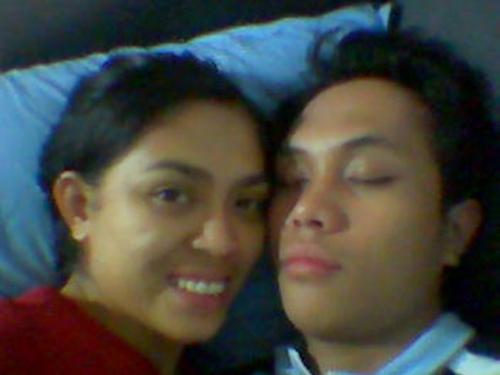 Philippines
April 23, 2007 9:00pm CST
i am working in an office who helds a day job schedule, while my hubby is working in on of the call centers here in the philippines. He got a good compensation and all, unfortunately this days he is having difficulty to get enough sleep that he needed, he works with a 2am-1pm schedule...please help me and my hubby abt his insomiatic feeling, on how will he able to overcome it...
4 responses

• Philippines
29 Apr 07
i drink MELATONIN..its safe coz its a hormone that helps our body know when its time to sleep..

• Philippines
27 Apr 07
I had that problem before and it really makes me feel weak. I even tried to take some pills just to have a good night sleep but the doctors told me not to rely on it, so I quit taking doses of it. What I did was I drink everynight warm milk and arrange my bed nicely before going to bed. Take some exercises for about 15 mins everyday and take vitamins everyday. If you are working in a call center then your body should adopt to it, but I know its not that easy. Yes call center has a good compensation but our body is the most important to take care with. You may have 25000 Pesos per month but what if you get sick because of your work and pay the hospital bill 80000 pesos. This really happens to a friend of mine and now he quits. He quits his job and now his working online on home base business. The good thing in his business now is that he manages his own time, no boss, made $$$ everymonth. Many opportunites here in the internet and many scams out there too. Try online business that has been reliable and prompt in sending you money. If you wish to learn just let me know. http://www.ez-dollar-income.ws

• Philippines
24 Apr 07
because of the nature of ur work in a call center, the difficulty of sleeping is not in order, it seems u need to adopt the nature of his job, there are ways to overcome insomia, u can try the following: 1. take a warm shower to relax the muscle 2. drink warm milk before going to bed 3. go for some exercise 4. try to read some stories that's in ur interest 5. avoid watching tv or having tv in ur bedroom 6. try some massage 7. avoid thinking some stuff concerning office work 8. free ur mind from worries hope diz can help u

• Philippines
24 Apr 07
I was once working in a Call Center too and my Schedule before was from 11pm-8am.. indeed I was having a problem sleeping.... I tried many things and the only solution that worked for me was drinking a glass of milk and read a magazine before going to bed. then while on top of the bed, I elevated my legs so that blood will backflow going to my upper extremities. blood changes the temperature of the body making us fall asleep. I hope this works with your hubby..