what has the war changed in iraq?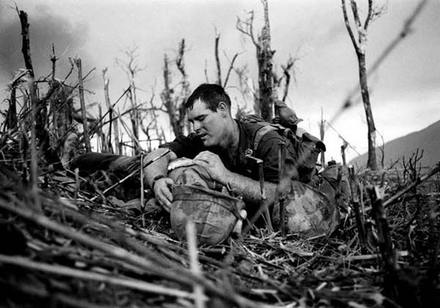 Turkey
3 responses

• Romania
24 Apr 07
Right now, people in Iraq still don't have the happy and quiet life everyone thought they would have after the war.But it seems that most of the people don't know a hugely important thing: War makes changes but does more harm than one could ever imagine. I mean, all those people living over there without any sense of security, without knowing what the next day would bring them, without having the opportunity to safely raise their children. All they get is fear, no hope. Terrorism will never dissapear by terrorising other people in turn. Too bad... innocent lives are being compromised...

• Canada
25 Apr 07
The problems now have very little to do with the American troops being there, its more of a civil war between the Shiites who now have the majority government and the Sunnis who USED to have the power and are trying to get it back by murdering anyone who defies them, just like their old leader Saddam did

• Turkey
25 Apr 07
Dear Contuletz, I am glad because of your objective comments. Before war, every people have chance to live, to go on their daily rutine, childs have chance to go to school. But now, they have no right, no hope. After war, Kurds, Sunnis and Shiis, the people who used to live together, now killing eachothers. To keep the borders of Iraq uniform is very important nowadays. There is no state authorization in iraq right now. And if it continues, iraq will be the area for education for terrorists. And theses terrorists will became dangerous for world, not only iraq. To have the chance to live is better than a symbolic democracy, i think. War in iraq will never be ended.

• Canada
24 Apr 07
The war in Iraq has done a few good things. The first thing was take the power away from the minority Sinnis who were abusing it, and given it back to the majority in each area. It has stopped the genocide of non muslims in the north, and the murder of innocent people for simply not agreeing with Saddam, and it has brought a semblence of democracy back to the area.


• Canada
25 Apr 07
I definitely think that the alied troops in Afghanistan and Iraq have definitely made Iran reconsider nuking Israel. And the threat that they would also invade Palestine has stopped the war in Lebanon. As for the terrorists, they have been bombing and will still bomb and maim until they realize that we aren't going to give in to their demands no matter what they do. Sadly, some countries are backing down and letting them just run over their populations, hoping it will bring peace which it won't.

• Australia
25 Apr 07
It is hard for me to say accurately, as I am Australian & in a sense, far removed from Iraq. Australian troops are there, but mainly because we are Allies of the US. I do think it is a good thing that Saddam is gone. Initially, I believe the countries allied with US, thought that by getting rids of Saddam, a new, democtraic leader would take over, & everything would be fine. But it didn't work like that. It was ignorance on our part. There does not seem to be a leader who can unite all the people of Iraq, and now the civil war is worse than ever. There are some of us who are thinking that it is turning out like Vietnam. I just wish it was safe enough, for non-government agencies to go into Iraq, who would help out the women & children for medical casre & education. I don't know the answer as to how to unite the different groups in Iraq.? I'm sorry I can't say anything more helpful.

• Turkey
25 Apr 07
Dear Jennybianca, The reason of USA to start the war was nuclear weapons. As all the world see, there is no nuclear weapon. United Nations tried to persuade USA, but they acted like they are the owner of the world. Do you think they have rights to act like that? Where is America and where is Iraq? Do you think the reason of war is just nuclear weapons? Or may it be oil of iraq? Today, all of the citizens in Iraq have no chance to get their freedom back. It is clear that no one can support Saddam's behaviour against his own people but war thave taken people's chance to live, to have medical support. They have lost all the things that they have before war. So, what have war broght to iraq in positive manner?