a world of its own..

India
2 responses

• India
25 Apr 07
nice trilogy.especially i like the 2nd one "reloaded". Cool grapix and martial arts. I love it.

• Spain
29 Apr 07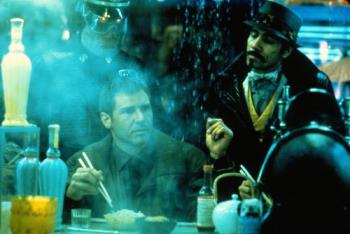 I love it too, specially the first part. But actually, it was not such a revolutionary concept, since it the revolution of the machines is an idea by Isaac Asimov ( http://www.mylot.com/w/keywords/isaac+asimov.aspx ) from the 50's (as reflected in the movie "I robot"), and the idea of the different world "injected" in your mind comes from a philosophical theory of the early 20th century called "the cybernetic paradigm" (http://en.wikipedia.org/wiki/Cybernetic ). The idea of a decadent dirty future was defined in many movies before, such as "Blade Runner" ( http://www.mylot.com/w/lists/2_13690/default.aspx ).