In a new relation, does the past matter???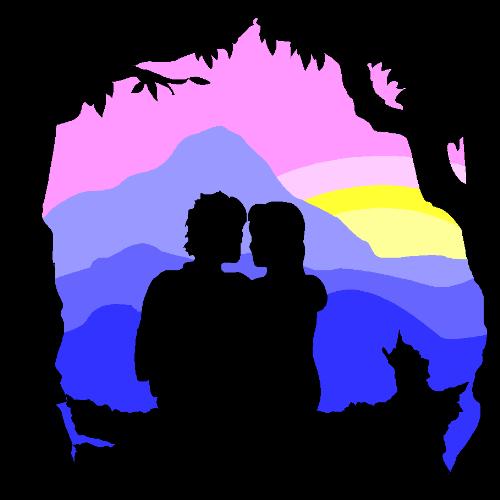 Philippines
April 25, 2007 6:19am CST
When you are starting a new relation, does it matter to you to know the past of your new partener? should you know the people s/he have been with before you?? Do you think that when you know such information you will accept it and never thing about it?? will you feel upset when you know that your partener was in intimate relation with other person before being with you?!?
8 responses

• Jordan
25 Apr 07
maybe just from the curiosity point not moreeeee.if im sure abt that he love me and i do so then nothing matter. everyone can be i such thing ,and really if it was a problem 4 me or him 2 knu that and i felt that he changed then it's not called love!!and no i wont upset coz i just care abt his feeling now the past is past and really we shouldnt care alot abt it!!

• Jordan
25 Apr 07
btw wat do u think?is it matter or not?


• Philippines
25 Apr 07
as a matter of fact, we should not look back at the past coz that makes us what we are today... its because of our mistakes in the past that we learn... but for me, i want to know about my partner's past... just to really know him more... =)

• United Arab Emirates
25 Apr 07
The common words they say is "past is past" but it still depends on the person. Some take it positively some take it wrongly. About me, it's not a big deal to talk about the past. what is important is the present and both of you will trust each other more. Besides it would be better to talk about the past, at least both of you understands where you stand. For example, like what you asked, your partner was in intimate relation with other person before being with you. If you know thier story, accidentaly the 3 of you bump into each other, you will not feel being betrayed coz you don't know about it. You can instead it's no big deal coz i know about it. hope you get my point.

• Philippines
25 Apr 07
As you said .. Past is past , and we are the sons of today .. i think i take things positivly , coz the things that happened at the past will not be changed ... and what really matters is the person that you are going to start a new jeourny with ... Good luck for all in their relations :)

• China
25 Apr 07
That depends. If your partner's past has nothing to do with you and he has not hung on his past when he came to know you, you don't have to worry about his past at all. I suggest you don't have to get the people he knew before, it will not bring you any happy feeling at all, instead it will arouse your jealousy and cause trouble to the feeling between you and your partner.

• Philippines
25 Apr 07
My previous boyfriend and my new one are very opposite with regards to this issue. My ex wanted to know every nook and cranny of my past even though he knows it hurts me to relate it to him again and again. My current boyfriend, doesn't even want to hear a bit of it. And I've found that very refreshing. I am loved for what I am when he knew me. I am not judged for what I have done or not done in my past. I am given a chance to look into my present and my future. I found out that I enjoy this more and I love him because of this.

• United States
25 Apr 07
I started a new relationship two years ago, and the only things I really want to know about his past is things like his childhood, his favorite sports when he was growing up, etc. We grew up in different states and different cultural backgrounds, I'm a Southerner and he grew up in the Northeast. As for the people he has been with before me, that doesn't matter to me, we have both been married 3 times, so I know I'm not the first! lol And I know he has had other girlfriends, the same as I have had other boyfriends. But what really matters most is that we are together now, so what do they have to do with our relationship......absolutely nothing, therefore I don't need to know, nor will I ever ask. It doesn't make sense to me to 'keep score' or make any kind of comparisons.

• Philippines
25 Apr 07
I think the past doesnt matter because if you really love him, you will accept the fact and the past that she encountered when he was young or so on. Love will still be the main reason you met not your past.