Preferences on reading books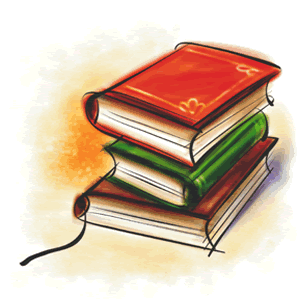 Ireland
April 25, 2007 6:30am CST
Hey guys n gals let everyone know what type of books do u like reading. Like say course books, fiction novels (science fiction, mystery, murder, etc), non fiction books (history, events, biographies, etc) or books on a topic like motivation, mangement, etc. (Or do u like books with adult contents!!)
7 responses

• India
25 Apr 07
Well friend, I don't read books mostly, but I do read some of the course books like some are: 1) Electronics Circuits By Boylestad Neschalsky 2) Electronics Circuits By Millman Halkias 3) Analog and Digital Systems By Syman Haykins and many more. these are one of the favorite books that I read in my free time. And may be its a bit funnier to you, I read some Hindi Comic Books too, but rarely. But I did read them in my school days. Have a nice day.

• Philippines
25 Apr 07
I love reading books which is related in the field of endeavor that i am going to take after i graduated from college. I am an I.T. student so i prefer to read programming books as well as database administration books.

• Australia
25 Apr 07
I'm a lover of horror stories and fantasy. I like to be scared by a really good horror novel, and like to read them before bed. The fantasy novels I read anytime. Stephen King and Raymond E Feist are my favourite authors.

• United States
25 Apr 07
I prefer fiction novels,especially the murder police detective types. I like medical fiction novels too.

• Ireland
25 Apr 07
Seems u r a big sherlock homes fan. I too like them. Ever read Inspector Bank's series

• United States
26 Apr 07
I read so many different type of books. I read mostly mystery & romances. but I also read local history, true-crimes, bios, and a bit of sci-fi. I love reading and if the books sounds good on the back or if someone tells me its really good I'll most likely give it a try.

• United States
25 Apr 07
I love to read. I do not do it nearly as much as I used to. I will start doing that soon enough. Reading is good for the brain. I may even go read later since I found the book I was reading before we moved. I will read most books as long as it keeps my interest. My favorites however are true crime. It is afterall what I went to school to study. =)

• United States
26 Apr 07
i like sci fi and fantasy. the only genres i would ever be interested in