Mylot earnings....

India
April 26, 2007 1:42am CST
My earnings in mylot is only 2.06.... Only .15 per day. I have seen in some discussions that some are getting earnings very quickly. Whats your earnings and how you got this much. How many discussions do you post daily .. Which will earn me most, posting discussions or responding. What should the proportion of discussion and responding be.?
8 responses

• Philippines
26 Apr 07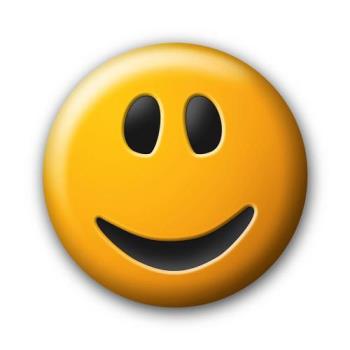 hi! we always start with a few cents so don't worry. the more you participate in discussions and other activities in mylot, you'll earn more. i only post on the average about 10 per day. i've been with mylot for six weeks and there has only been 2 times in the past when i exceeded 25 posts for the day. i earned a total of $21.46 for 475 posts, 5 cents for photo uploads, and 2 cents from referrals. out of 475 posts, i started around 40 discussions and the rest are all responses. the idea of earning more either in starting or responding discussions is a bit tricky. we only earn from discussions we started when we get at least 1 response, no response no earnings. so to be safe in your earnings, do more of the responding. however, i experienced that during the times i started discussions and got a good number of responses, my earnings went up too. there is no ideal proportion on this two. this is up to you. if you are comfortable starting a discussion or just responding to others. bear in mind the importance of quality posts (relevant, meaningful, useful and detailed), doing tags (always) and rating responses and discussions accordingly +-! (always). i always do this 3. and so far i think it has helped me here in mylot. you can also earn by uploading images (at least 1 cent per image) and getting active referrals (25% of their earnings). i'm only starting to do this two starting today. -lol- right now, you must be averaging between 1-2 cents per post. it's not bad, but can still be improved, don't worry. goodluck! enjoy. :)

• India
30 Apr 07
Thanks for the big support.You have helped me in detail.Many responses are so short that it will not answer all my questions and are creating more questions.But you have responded in detail leaving no questions.Thanks for the response you have made .From now onwards i will be doing by the way you have told. Good Luck with mylot.

• Philippines
30 Apr 07
i always pay attention to the questions and i really try to answer in detail. goodluck! for sure, you will able to reach pay-out next month as it's almost month end already. :)




• United States
26 Apr 07
I earned 14.90 dollar since my joining here 4 months before as I was not active everyday and could not understand first how to response or else. One friend of mylot in my country teached me how to respond then I am now more happy to use it. This is not for earning, I get friend, information, learn about other country, can exchange mails with best best woman friend so just a fun and easy way to pass time with enjoyment specially when in mood or in depression.

• China
26 Apr 07
I think you should pay more attention to your discussion's quality . I post more than 480 and I got $ 8.68 now ,but there are some discussion is not add to my earnings now as they have to check my discussion's quality . now my grade is 8 and I will try to achieve 9 or 10 ,then I know I can post good quality post and gain more money . Try your best.

• Indonesia
26 Apr 07
mylot earning system is different now, now we cant earning a lot money is depend our quality response or answer or topic discussion, about my earning is only $0.55/day, my highest earning is $7/day is last year before mylot change the system,so the key is quality posting or topic discussion, no matter how much you posting a day but if you have quality posting well the earning will good too.

• United States
26 Apr 07
I have just over 200 posts and have earned almost $6, I post a lot of good quality discussions and reply to good topics with detail. I usually post more than reply but I do try to even it out as much as possible. Good Luck to you :)