Out of all the Mysteries on planet Earth, what would you like to see solved?

United States
4 responses

• India
26 Apr 07
I'd really like to know about evolution and about how the dinosaurs disappeared. I'd also like to know if Atlantis was a true story or is it just a myth. What kind of proof would satisfy me? I really don't know! I guess maybe some fossils, in the first case, and maybe some island buried deep under the ocean, with clear signs of previous life in case of Atlantis would do

• United States
27 Apr 07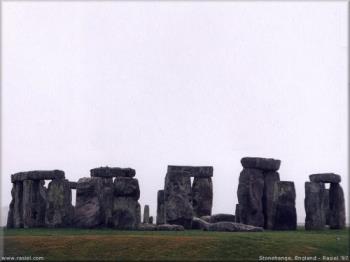 Oh there are so many to choose from. I think though the one I'd want to see resolved would be Stonehedge and how it was built. I think if they could reconsturct it in some way using the tools that were known for the times that would be proof. So far though they can't figure that one out. The same can be said for the pyramids. We know there is more to it then slaves building them but we don't know what yet. I think it would be fascinating to know the truth but I don't think we'll find out anytime soon.

• United States
27 Apr 07
Really? Wonder when they will be able to go into the room and find out the answers? Until then I'll continue to wonder.