I got stucked, can smebody help me out??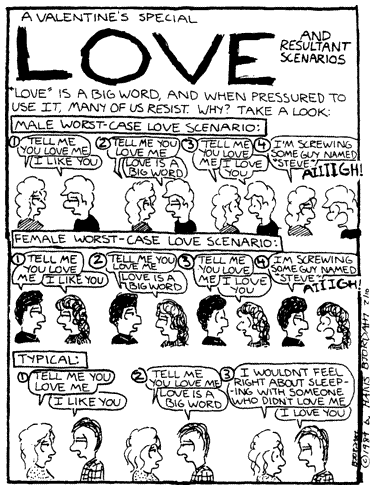 India
April 27, 2007 2:39am CST
Last week, my friend Raj expressed his feelings towards one of my best friend priya.....she didnt said a word to him except this -- "I really dont kno wat 2 say, but all i kno is u r my gud friend, i wud never like to lose a gud frnd like u."He is now completely down, avoiding her and all tht.......now i am in perplexed condition, wat to suggest him and wat to not?? can u people help me in resolving the situation??
3 responses

• India
27 Apr 07
Your friend Raj should have patience. If Raj really loves her, he should continue her friendship just waiting for the day when she might understand and start loving him. If he's not that patience, its best for both of them just to forget and move on.

• Philippines
27 Apr 07
I think that you should make a way to talk to them individually in order to assess their feelings. You must be patient in talking to them and assure them that you understand everything they says and that you will help them in any possible way.

• China
27 Apr 07
Well ,this is really not good,you must feel uncomfortable stuck between the two of them. Maybe you can persuade her to say something nice to him like I dont wanna be in a relationship right now or I dont quite know you yet may be we can do it slowly and so on. This way Raj can feel much better so it wont be very awkward.At the same time if you are sure priya dont have feeling about Raj you can just tell him give her up .