whose the better kisser, is it you or your partner?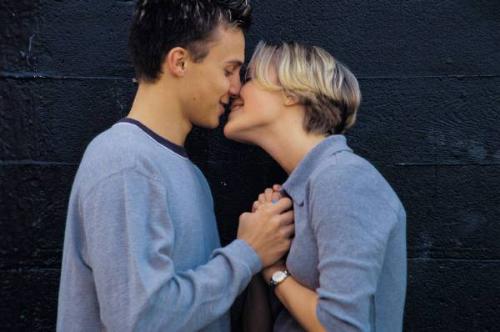 Philippines
April 27, 2007 10:01am CST
why would you think so? is kissing really learned or some people just seem to be naturally good at it? -lol- i admit, my boyfriend kisses better than i do. i'd spare you the details but our first kiss was so awkward i couldn't help but laugh everytime we would kiss the first 3 days of our relationship.:)
7 responses

• Singapore
9 May 07
Definitely me. LOL. I've read about kissing and the proper techniques, I even had an ebook about it. It was just that I have not had a boyfriend for like, 23 years so I was very looking forward to the day that I had one. When I met my boyfriend I think he's also pretty new in this relationship thing. I love him and all, but I have to tell you, there are times when I just want to say... you really don't have to use your tongue every time we kiss. LOL.

• Philippines
9 May 07
oh la la!!! :) if you would be kind enough to share the e-book it would be greatly appreciated. -lol- i'm not a tongue person either and i like to learn a few techniques as well. :)

• Singapore
9 May 07
Sadly, it got erased when I reformatted my hard drive. LOL.


• Israel
27 Apr 07
Well i do have to say that i do not have a partner this moment. But when i had partners i am the better kisser. They say so. LOl. and i feel so. I am a very passionate person and i do know how to kiss. But i know that the best kisses that i experienced were with people that i know for only a short time..i do not know why maybe it was because we did not have any barriers. Well here something to think about. Lol.

• Philippines
30 Apr 07
maybe because you are a very passionate person, you tend to give everything you've got even in just a kiss. :) lucky them. -lol-


• Philippines
30 Apr 07
wow, if that is the case, kissing could be a very enjoyable thing to do for both of you. -lol-


• Philippines
30 Apr 07
-lol- me, too. coz i'm a late bloomer as my friends would say. :)

• Philippines
19 Jul 07
Does it really have to be a contest? what is important is that someone has to initiate the kiss, and when this happens and the feeling is reciprocated, you dont kiss because you wanted to know who kiss better, but, that you kissed because you enjoyed each other's company.