I've two exams tomorrow, I mean after couple of hours, and I still awake …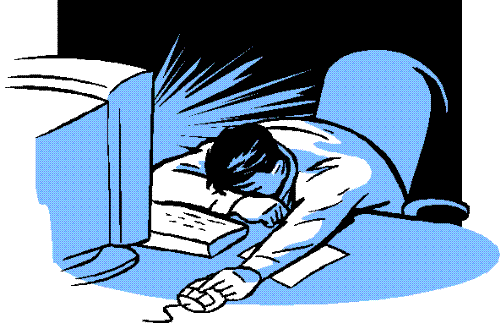 Jordan
April 27, 2007 9:52pm CST
I stayed awake all the night, and I've two exams after 6 hour, I don't feel sleepy, Should I force myself to take bed rest or just to pretend sleeping, I don't know, is it insomnia or just pre exams anxiety. Please do you have an idea about my case, what to do to sleep?
5 responses

• Australia
28 Apr 07
oh you poor thing, I guess you can't force sleep if it doesn't come it doesn't come, I guess you should lay down and hopefully you will get a little bit of sleep, I hope you do well in your exams, it sounds like you you are a good student and maybe at least if you don't sleep you may think of a few things that might come up in your exams...I know how you feel my mind becomes very active at night...I usually think of a lot of things when I should be sleeping...good luck with your exams my friend.

• United States
28 Apr 07
In my past experiences, I had always noticed that the night before tests, or exams, I was also unable to sleep. It is due to pre-exam anxiety. You can try drinking warm milk, listening to soft soothing music, taking a nice hot relaxing bubble bath all of these seem to work wonders. Also, lay off the caffeine, that helps out a bit too.

• Philippines
28 Apr 07
In my case, i do too sleep late at night. I just don`t know why? Until i realized that it is just something that you can`t control. As i do everything, every single task during daytime, my body gets tired and exuasted as every hour passes. Let`s just say that i am getting tired of what i am doing. All i can say is that maybe what really got into you is insomnia. I have a little advice to you it may be not that helpfull but it will do. Do read everything of what you are studying, after time you`re going to be excite of your studies and strive harder to et it all on your mind. It is the time that you should focus on reading something that gets you bored, the you read it the more you get bored and the more you get bored the more you want to go to bed. Hope it will help.

• India
28 Apr 07
Well, the only reason i could think of was that you are really tensed about your exams.The best way out is to cool yourself and take it easy.This way i am sure you will feel sleepy and sleep the moment you lie down.

• China
28 Apr 07
clearing up insomnia ,I have the best way.nothing to think,you will sleep well...