finally i got a new fone!!

Philippines
5 responses

• India
28 Apr 07
congratulations for your new phone. I am sure its of your choice and you like it. Haven't seen it myself but by what you say i feel it would be a nice one. As far is my choice is concerned iam presently using a motorola model but its my hearts desire to own a NOKIA N70. Its a damn good phone with a wholr lot of features. What do you think?



• India
28 Apr 07
Sony ericcson has got cool phones but i don't think they have the durability of nokia phone. The prob with nokia is that their desighs r not great.

• Philippines
28 Apr 07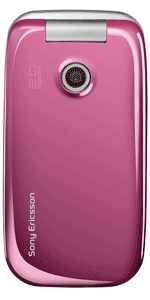 wow that's a good thing you have a new phone now. Yes I love SE phones. I have one now. I have the sony Ericsson z610i phone in pink. This is my first time to use a Sony Ericsson phone. I think SE is cool. They have many options included in the phone. SE rocks.