What costume would you choose?

United States
5 responses

• United States
29 Apr 07
Well I'd love to go as Elvira :) I think that would be a cool costume to wear for a costume party. It would be a lot of fun. She just always seemed like the perfect character for such. Of course when I think of a costume party I usually think of halloween time so that might be why.

• United States
29 Apr 07
Good choice. Anytime is a good time for a costume party.

• United States
29 Apr 07
Thanks :) You do have a point it just seems the only time anyone has one is around that time of the year.

• United States
28 Apr 07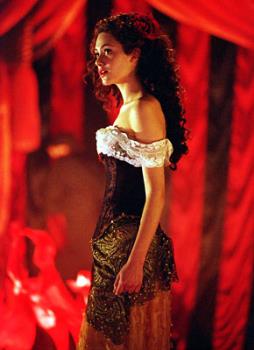 Actually, one specfic costume I would love to have and have been looking for is one of the dresses warn by emmy rossum in Phantom of the Opera. It is the dress she wears during the song Past the Point of No Return towards the end. I think it is really pretty and would love to have it!

• United States
28 Apr 07
I hope you find it.Good Luck.


• United States
28 Apr 07
Why would you wear jeans and a t-shirt? Here in The States that's not a costume, that's regular clothes.

• United States
15 Jul 07
I was much thinner and blonder in college, and my mother happened to have an old formal gown that was white chiffon with a halter top. She let me cut it off to knee length and I went to a Halloween party as Marilyn Monroe. That was probably my favorite thing I ever did personally. A funny thing I saw at a different party was two guys wearing t-shirts with big P's painted on them, and one of their eyes blacked out. Black-eyed peas. :) When I was dating my husband he created a crayon costume out of poster board, and it was really cool too.

• United States
30 Apr 07
Hmmmm, the last time I went to a costume party, I was dressed as a woman. While that was interesting and fun, it seemed rather plain. I think going as a witch would be fun or maybe a southern belle would be cool too. Take care!!