Do you have printer??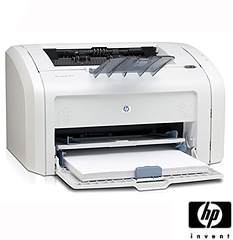 United States
9 responses


• United States
29 Apr 07
Why you don't mind your family and brother use it??


• Hong Kong
1 May 07
I have two printer and all of them are hp,the best manufacturer in the world.I own a Color laserjet 3500 and a old psc 2210.Both of them works fine and have good quality printing.Same as you also a HP user.


• India
29 Apr 07
I have Hp 610C inkjet printer, but currently in a non working state.Its cartlidge is colstlier and also I am searching for a refilled cartilidge.yes now a days having a printer is good and usefull.I am planning to but new original cartlidges for my prointer and make it working.

• United States
29 Apr 07
I have an HP PSC 1410 connected to my computer. We have an old, Brother laser printer in the home office, but it's about eight years old. Still works, but sometimes it lags (low memory).

• Orangeville, Ontario
29 Apr 07
I have an HP Apollo P-2250. It's a pain in the butt. I am writing a novel so printing out 300 or more pages at a time is really not doable. I took a disk to the Business Depot and had them print out a copy for me. For me to print I have to hold the paper to make sure the printer only grabs one piece at a time. I was told it probably needs cleaning. "Just take it apart and clean it," I was told. Like I'm going to take it apart. I probably won't be able to put it back together again! I promised myself that when my first book is published I will buy myself a laser printer. Could be sooner because I see they are not so pricey anymore.

• India
29 Apr 07
Yea i do have a printer , i got 2 printers both r of HP made and both r deskjets . My new printer which i got 3 months back along with my new PC , is a deskjet HP F380 ALL-IN-ONE. ITS good so far and hoping that it would be good in future too because i had some problems with my previous printer which was a basic color printer only.