Do u think the 17yr old sanjaya can make his mark in hollywood..???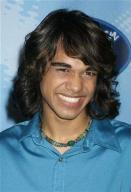 April 29, 2007 2:55am CST
An indian who is just 17yrs old,made it to the top7 in the american idol and this a big achievement for him but do you think that this guy can make a mark in the hollywood..?? he is obviously a good looking guy so in my opinion he can be a actor or a model but not a singer.so have a say.... what do you think will be good for him!!!
4 responses

• United States
29 Apr 07
I may be wrong, but I think we have definately not seen the last of him yet, and he will either have a CD, or be in a Movie, or Comedy or such. There are many people out there who like him, and I loved seeing him with Jack Black on Jay Leno, and that might be a Good person for him to team up with for a Movie and such. I think actually there is a lot of Spots open for him, and it is up to him what he does with it.

•
29 Apr 07
I think he has got the looks to be a model, a mark in holly wood would be very less i guess so . he might be forgotten but as he is very young he has to grab the oppurtunities he get and may be do well what ever he does in the future!!

• Philippines
29 Apr 07
a mark on hollywood? well that can happen. he is quite popular now so why not hollywood. he is still young there are a lot of oportunity awaits for this guy. he just have to be patient and never lose that smile he always give.

• United States
29 Apr 07
He'll have the same mark most the other idol finalists have had on hollywood over the years, which is not much except for three exceptions, Hudson, Aiken and Daughtry. He will be forgotten.