How many do you care 4?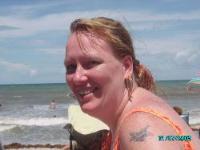 United States
October 21, 2006 8:32am CST
I have 6 children @ home and 1 who lives up north, they range from 17 down to 8 1/2 months... so my days are filled with chaos... Oh and i look after a 3 year old 4 days a week... so i care for 14yr old, 13yr old, 12yr old, 8yr old, 5 yr old, baby, and 3 year old is there any1 out there that handles the same?
4 responses

• United States
21 Oct 06
My loving home has me and my daughter. When I am sick,hurt etc. she cares for her old mommie. When I wake up I care for her till I go to bed. Boy do I need a break. :)

• United States
30 Oct 06
Bless you! How do you keep your energy up? I have one 9 year old and I am so tired LOL.